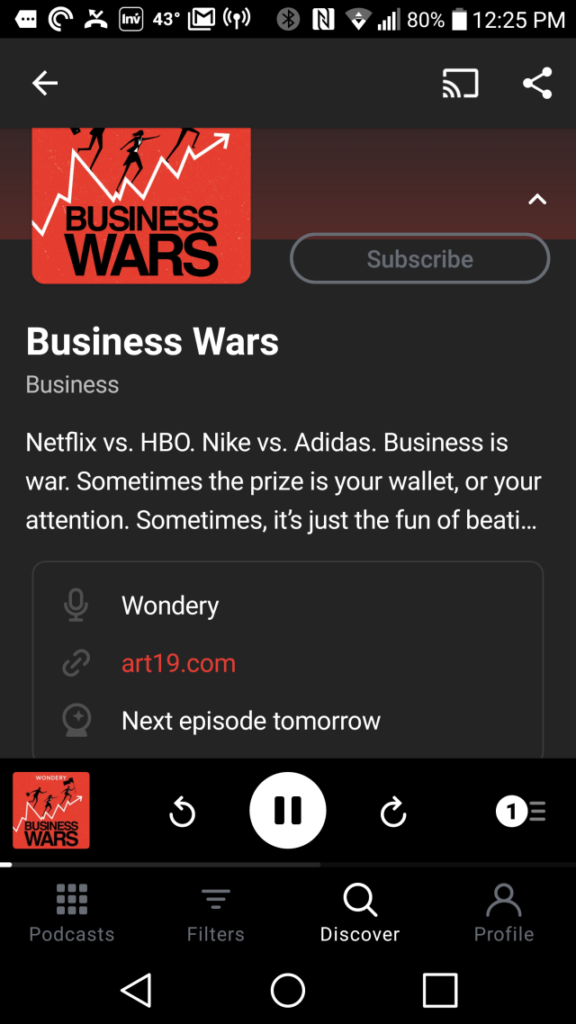 Pocket Casts today announced a comprehensive redesign and feature update that brings several improvements to the podcast app across web, iOS, and Android. The service, initially an independent app for podcast listening, was acquired by a quartet of public media outfits in May.
The feature set of Pocket Casts now includes:
Integration with Siri Shortcuts
Improved discovery via human and algorithmic curation
Searching for specific episodes within any podcast series
Playing episodes of a podcasts without subscribing
Up Next syncing across platforms
Filters for organizing favorite shows and creating playlists
New web player with modern, streamlined design
"With this release, we've made it simpler than ever before to find great new shows and listen across a host of different platforms," said Pocket Casts CEO Owen Grover.
We have found that general statement justified — if anything, an understatement.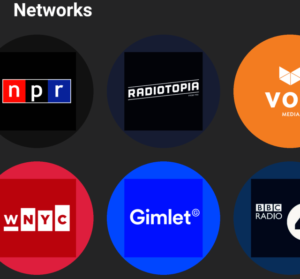 Review Points
In our testing of pre-launch builds, we found that Pocket Casts has gone beyond mere remedies of previous usability issues, and has innovated discovery features and modernized the usability to 2018 standards of podcast app listening.
The Discover section is where a Pocket Casts newcomer would start to organize listening. Like other podcatchers, there is a Trending directory, and a topical directory similar to the industry-leading Podcasts app from Apple. Our testing app also sports a Great For Kids recommendation section.
Interestingly, you can troll for shows within podcast networks — not a feature a podcast newcomer would necessarily embrace. that said, the two leading networks are NPR and WNYC, so listeners coming into the app from those promotional powerhouses might enjoy looking for public radio programs. Other featured networks include Gimlet, Vox Media, BBC, Wondery, The Guardian, Panoply, ESPN, and several others that don't appear in the monthly Podcast list of top podcast publishers.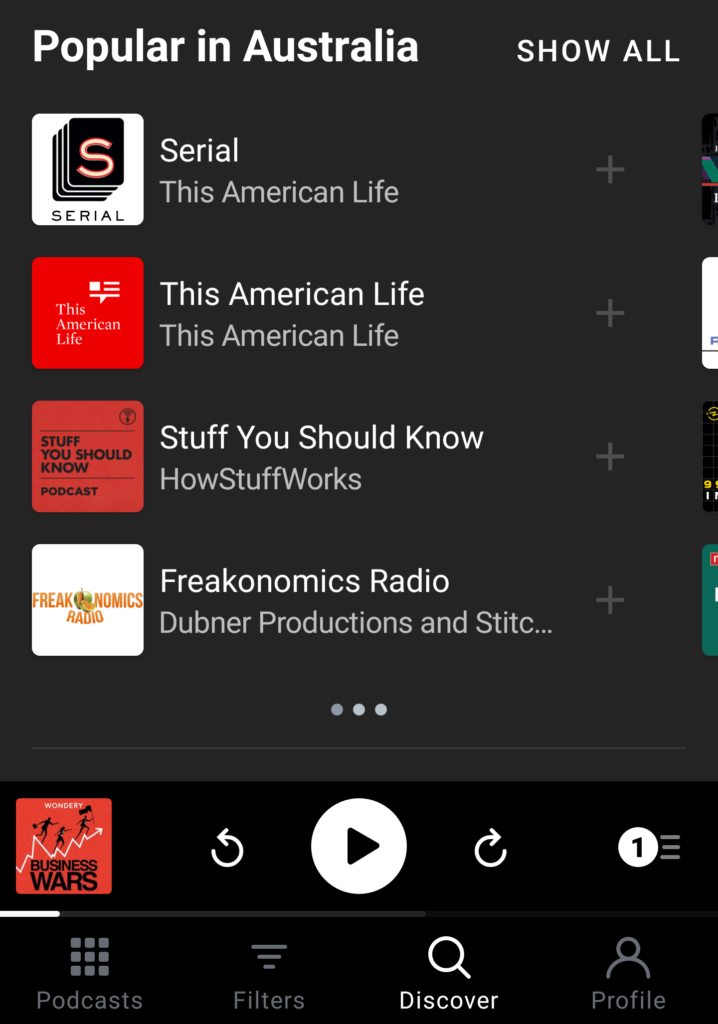 Even more interestingly, the app offers an international directory of popular podcasts in several countries. This is a great way to globalize one's view of podcasting.
One important correction, in RAIN's view, is the new app's ease of streaming. Pre-update, streaming a show (instead of downloading) was a feature buried in an inconspicuous menu, as if it were an unimportant afterthought. Now, the prominent play button launches a stream. On the back end, as in most podcast listening apps, there might be a download or progressive download happening. the important point is that "Play" means play now, from the cloud. This is one update we were hoping to find.
During playback, you can accelerate the pace by a whopping 3x normal speed, or slow it down to half speed. There is a Trim Silence feature as well (which producers and hosts probably hate). Those who like to fall asleep while listening to podcasts can set a sleep timer, auto-shutting the playback after a set amount of time.
The Upshot
Bravo. A thoughtful, thorough update, creating an interesting and productive discovery and listening experience.
---