While listening trends are changeable on the whole, American in-car listening routines are decidedly un-modern, we learned from today's release of The Infinite Dial 2021.
The first thing we learned from the webinar presentation by Edison Research SVP tom Webster, and Triton Digital President of Market Development John Rosso, is that car use generally is down — not unexpected, of course, as a Covid artifact. The drop isn't as precipitous as one might foretell: 83% usage compared to 87% a year ago.
The following illustration gives us a sharp understanding of how Americans listen to audio in their cars: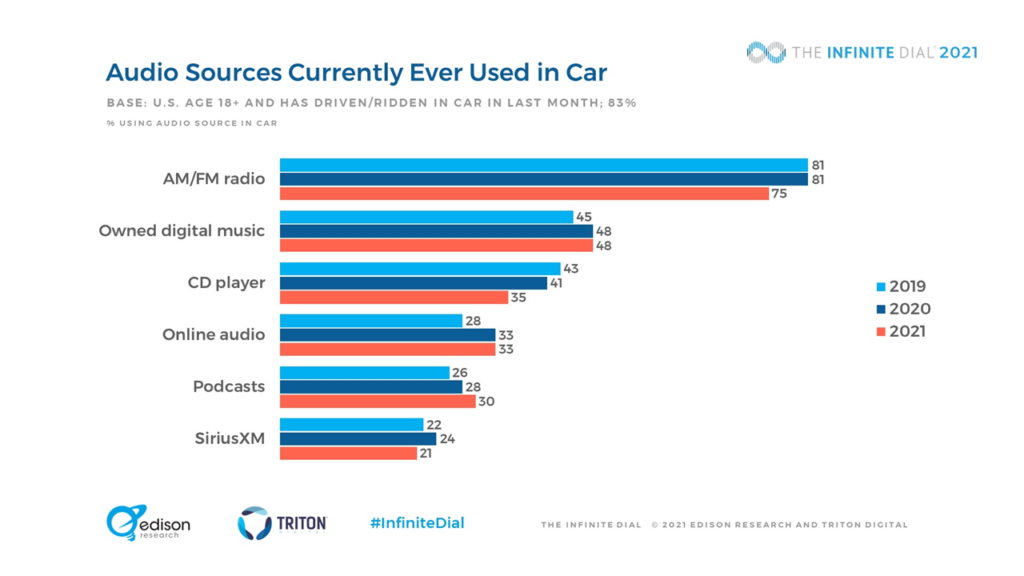 Note the continued dominance of AM/FM radio … and also its slippage from last year — about seven percent. Perhaps most striking are the #2 and #3 types of listening: Owned digital music (that would be downloaded music files, the purchase of which has skidded dramatically in the RIAA reports covering the American recorded music industry) and CD (likewise a savaged marketplace product according to the RIAA).
CD use in the car is certainly declining; it shows the biggest year-over-year rate of decline (14%) in the chart above. AM/FM radio use is also declining (by about 7%) even as it holds onto the must-used in-car listening type by a very wide margin. Despite these declines, broadcast radio and CDs remain much-used in the car.
Why is in-car listening so old-school? Perhaps because cars themselves are old. It is a well known statistic that the American car fleet turns over in about 12 years — that's the average age of an American car on the road. (11.9 years as reported in Car and Driver.) As the graphic below illustrates, 80% of American-owned cars do not have in-dash entertainment systems which make it easy to hear online audio.
.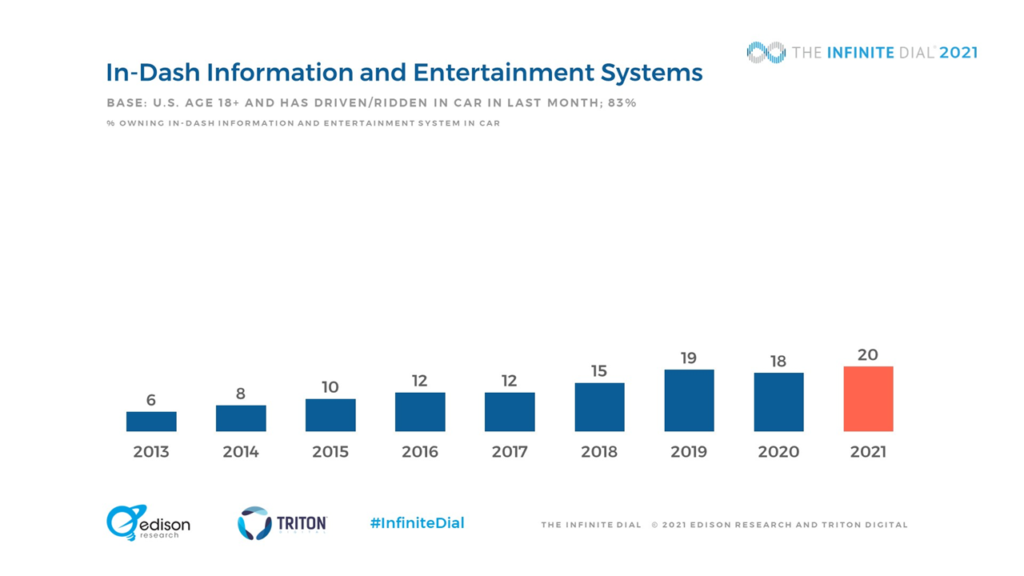 How do determined drivers work around their old-school dashboards? They use their smartphones, via USB, Bluetooth, or some other method of streaming from phone to car speakers. According to The Infinite Dials, 50% of Americans now do this, up from 45% last year.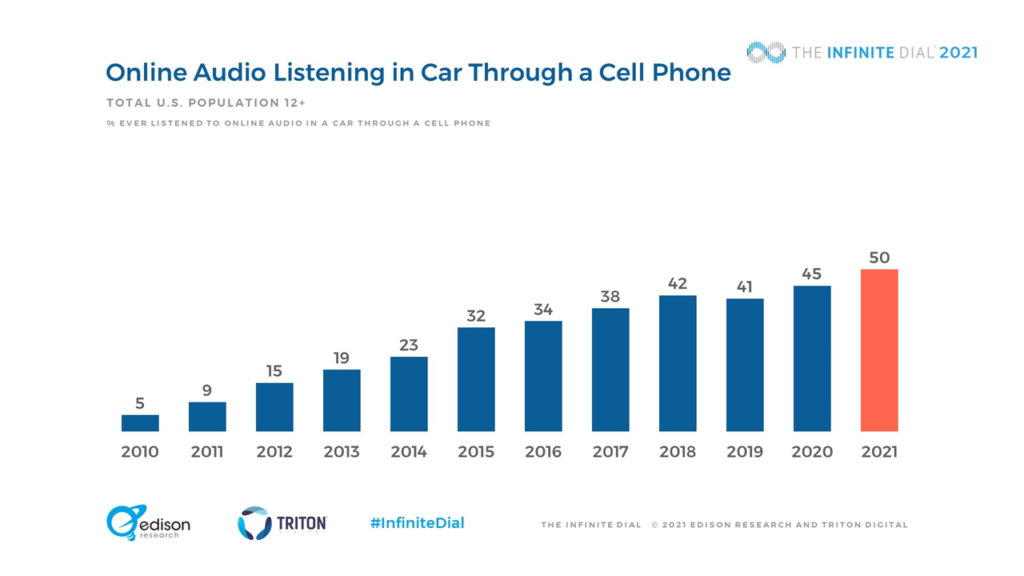 .