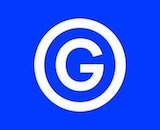 Gimlet Media is hosting a contest to find a new, original voice to be the next big podcast host. The company is partnering with perennial podcast advertiser Squarespace for the competition. The duo is encouraging applicants who have perspectives outside what has become mainstream for podcasting.
"We want to emphasize that when we say anyone could be the next great American podcast host, we mean anyone," Squarespace CEO Anthony Casalena said. "All you need is a great idea, and a means of recording it."
To participate, interested candidates should submit their show ideas to the contest website between May 1 and May 21. Judges including Casalena; Nazanin Rafsanjani, vice president of new show development at Gimlet Media; and Aminatou Sow, cofounder of Tech LadyMafia and cohost of the podcast Call Your Girlfriend will review the submission. Gimlet will help develop the winning podcast, which will be released with built-in advertising from Squarespace.