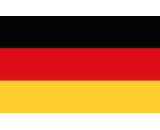 A recent study examined the audio landscape in Germany, where about 46% are using some form of audio at least once a week. The ARD/ZDF online study also showed that music streaming services posted 9% growth between 2016 and 2017. At least 19% of the German-speaking population uses a streaming service at least weekly. Radio livestreams have also become more common, rising to 14% weekly use. The share of online on-demand radio broadcasts after they air is smaller, 3-4%, but the report found that the format did have a dedicated audience.
Germany has long been a music market dominated by CDs. The physical format is still the primary listening platform for the local audience, but digital in general and streaming in particular have been posting increases in trade group BVMI's annual reports. The H1 2017 data showed streaming's share reaching 34.7% of the market, second only to the 44% of CDs.
A Goldmedia survey from the summer confirmed the ARD/ZDF trend of simulcast radio listening for Germany, particularly among younger listeners.