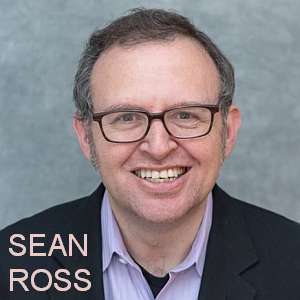 Fresh Listen: Union Jack (LISTEN)
These days in radio, the thing that makes me happy is the encountering the idea I wish I'd had myself. Because it doesn't happen that often. And if it sounds in any way egotistical to say that, ask yourself the last time you had that reaction to anything in the audio or broadcast space.
And the thing that makes me happiest is when that idea I wish I'd had myself when it involves wordplay.
The only surprise is that Union Jack, the new national digital station from the people behind Britain's Jack FMs, specializing in all-British music, didn't materialize sooner. Such is the obviousness of the concept. But it did need a place to live on the UK digital multiplex; (it claims to have found the last one).
The station is the work of Ian Walker, Clive Dickens, Donnach O'Driscoll, Adrian Robinson, and Anthony Timson. It's the same core group once behind the UK's consistently clever and innovative Absolute Radio. The concept is British music from the Beatles through today. The first day's music was being positioned as listeners' votes for the greatest UK music of all time, which meant a lot of '80s and '90s.
This was the 1p hour I heard:
Royal Blood, "Where Are You Now" (the recently successful UK hard rock band that found some US play at Active and Alternative rock)
Depeche Mode, "Enjoy The Silence"
Queen & David Bowie, "Under Pressure"
Eurythmics, "Thorn In My Side"
Police, "Every Breath You Take"
Kirsty MacColl, "A New England"
James, "Laid"
Texas, "Inner Smile"
Suede, "Animal Nitrate"
Simply Red, "Money's Too Tight To Mention"
Pink Floyd, "Another Brick In The Wall (Pt. 2)"
Ultravox, "Dancing With Tears In My Eyes"
Dan Croll, "Swim" (with a "best new British music" front- and back-sell)
Pet Shop Boys, "West End Girls"
Squeeze, "Up The Junction:
In the early Canadian days of adult hits, starting with Winnipeg's Bob-FM and then Vancouver's Jack-FM, part of the attraction was the amount of lost Canadian late-'70s and '80s music at the format's center. That the format worked as well in the United States without Harlequin and Trooper records was, for me, a bonus.
The British team bought the local rights to the Jack-FM concept from its originators several years ago. (It's heard in four markets in the UK.)  There's no other connection to the format's original Canadian team. Except that there's a lot of the same excitement in being reminded how much great music the country produced. In down years for pop music in America, you could always count on much of the UK's hit music being hipper. And there are certain readers who saw that segue from "A New England" into "Laid" and have tuned in already. If that's you, let's be sure we meet up at RAIN Summit Nashville.
The all-British-music playlist is undoubtedly not new. That I'm writing about this one carries two clues for broadcasters and content providers:
Union Jack is well-produced. And on its first afternoon, it was hosted (although that will only be in middays and only at the outset to help people learn how to use the station). Hearing somebody share the excitement made a world of difference in making something more than a playlist. (The UK's Cheesy FM is another good example of a playlist that becomes real radio with just a little animation.)
Union Jack makes sense because there is a Jack-FM. Your audio brand probably offers similar possibilities. American broadcasters remain too overwhelmed, and too afraid of cannibalization, for their digital side channels to be fully realized. To this, I can only say that France's NRJ has 149 side channels, including "Back to School," a Pokemon Go-themed channel, and, yes, a "Made In France" channel that maybe I'll check out next.
---