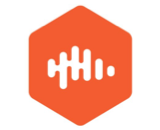 Podcasting app Castbox has added a new feature called Community. It adds a dedicated feed in the app for posts about what people are listening to, bringing a social component to the platform. The development is meant as a way to connect podcast creators and listeners with each other, and to bring an interactive component to the experience.
"We want to give the growing podcast community new ways to share their thoughts and experiences, expand their interests, and discover new shows through crowdsourced recommendations," Castbox Founder and CEO Renee Wang said. "Podcast listeners are already some of the most engaged audiences in digital media, so the new Community feature will encourage them to keep coming back while also giving dedicated fans a voice in the conversation."
Community posts can center on a show, a specific episode, a general topic, or a hashtag. The posts with the most engagement will appear at the top of the feed. This feature rolled out today to the iOS and Android versions of Castbox.