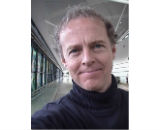 This report comes from RAIN News founding editor Kurt Hanson, who attended BroadcastAsia 2015 and delivered a keynote address.
---
Thousands of broadcasters from around southeast Asia (primarily Malaysia, Indonesia, and other countries in the near region) — including hundreds of radio broadcasters — descended on Singapore last week for the region's biggest broadcasting conference, BroadcastAsia2015.
Much like the spring NAB Show in Las Vegas, it was primarily a TV conference, featuring two intimidatingly huge floors of exhibit space.
On Thursday, dozens of radio broadcasters attended a six-hour radio broadcasting and audio technologies track, which was titled "Radio Broadcasting in an Online Age," organized by conference producer Adeline Ho and chaired by RCS's SVP/International Relations, Mike Powell.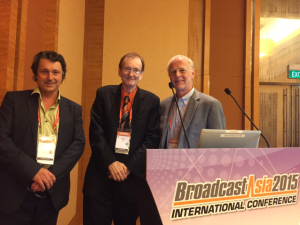 RAIN's Kurt Hanson opened the day with the event's keynote speech, "Navigating Radio's Competitive Landscape and Charting the Course for an Exciting Future," both describing what's working in North America and Europe as well as providing examples of fascinating new Asian initiatives, such as Malaysia's new Raku.com, launched last month by top radio broadcaster Astro Radio.
Other speakers included Singapore's N. Kumaresn of SAFRA Radio; podcaster Martin Andanar of TV5 Phillipines describing his new podcast network; academic K. Padmakumar of India's Manipal Media Network; UTV Media's director of strategy Jimmy Buckland, outlining his firm's upcoming launch of four new national DAB channels in the U.K., including TalkSport2, TalkBusiness, and a re-launch of Virgin Radio U.K.; Les Sabel of the S-Comm Technologies, describing regional progress in DAB launches and hybrid radio; The Telos Alliance's Gregory Shay, and WorldCast Systems' Kevin Campbell, speaking about "the audio cloud."
Because commercial radio is younger in most Asian markets than in the U.S., audience and revenue trends for broadcasters look relatively strong, but, still, at least as much as at North American radio conference, it was clear that the attendees in the room saw the most growth opportunities for their broadcast companies in the online space and were looking for ways to pursue them.
Photos