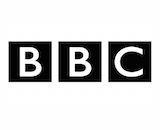 The BBC will reportedly be getting a new role of podcast commissioner. Bob Shennan, the BBC Director of Radio and Music, announced at the Radiodays Europe conference that the broadcaster is "about to announce" the new role, which will focus on cultivating content beyond the station brands. The effort is aimed at reaching new and young audiences.
"In 2017, 240 million BBC podcasts were downloaded – an increase of 12% in a year," Shennan said. "Our podcasts topped the charts and they're some of the most popular in the world – and yet there are nearly 2 million podcast listeners in the UK who don't consume any BBC Radio at all. So, we're commissioning digital-first content, aimed at serving younger audiences."
Shennan also issued a call for the different segments of the radio industry to collaborate in facing competition and change presented by digital media and streaming music.
"Today it's really time for all of us in radio to come together as one united industry to secure our future," he said. "We should go faster and further in identifying our shared goals. We should safeguard radio as a force for good – and defend choice for our audiences by reinventing radio for the next century."