Bauer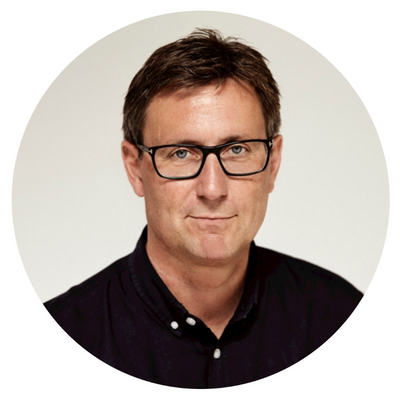 Media Audio announced today that is has launched new, premium subscription audio services in Norway, RadioPlay.no, combining a commercial-free version of the live radio experience with quality on-demand content and new levels of user choice and personalization.
The service will let subscribers access streams from 9 national radio brands, more than 70 exclusive online radio stations, and additional on-demand and podcast content from popular brands like Radio Norge, Radio Rock, Radio Vinyl, Topp40 and PodPlay for a monthly subscription fee of 49 NOK ($5 USD).
According to Bauer's London-based Director of Premium Projects, Tobias Nielsen (pictured), "This latest innovation of premium subscription radio was created in direct response to audience insight which revealed a demand from superfans to further explore their musical passions through their favourite radio brands."
Radio Norge Premium, Radio Topp 40 Premium, Radio Rock Premium, Radio Vinyl Premium, P24-6 MIX, FUN and KOS Premium, KISS Premium and Radio Norsk POP Premium are available across web, app and supported smart speakers including Sonos, with a three-month free trial currently on offer.
This launch follows Bauer's previous launches of sister platforms in the UK.., Denmark and Poland.
Pictured below: Homepage in English via Google Translate: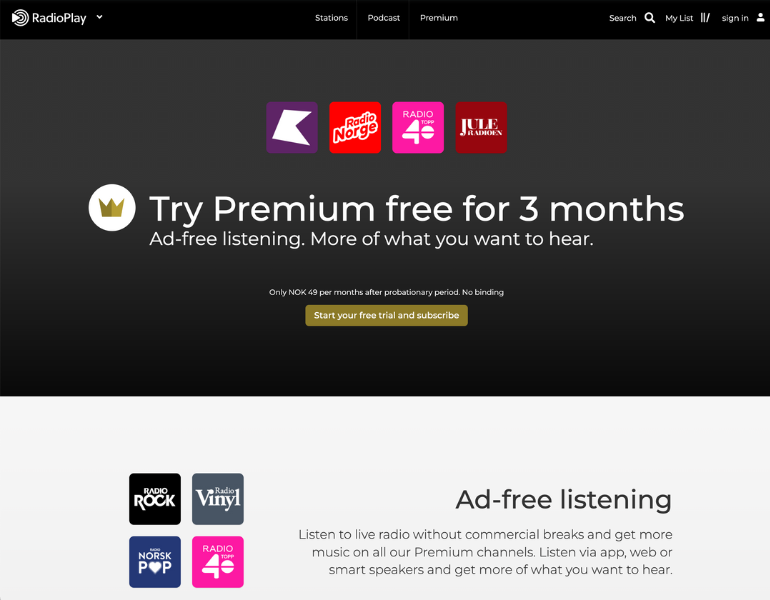 Here's how the offer is presented on the Radio Norge website (also via Google Translate):