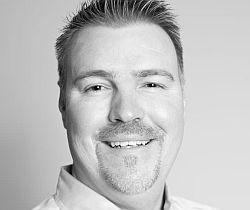 This sponsored column is by Kelly Shelton (@kellyshelton32), VP of Marketing at Boostability. Boostability provides SEO for small business. Most radio networks partner with fulfillment companies like Boostability.
---
The times they are a changin'. Remember the days when you looked through your phone book any time you needed to hire a plumber? And you learned about a company for the first time when you passed a billboard on the freeway? Now consumers often turn to the Internet when they need to answer a question or make a purchase.
Business owners need to market their services and products to attract new customers—that fact hasn't changed. What has shifted is the medium companies use to advertise. Businesses will allocate approximately 30% of their marketing budgets to online marketing in 2016, and 77% of businesses plan to increase their digital marketing budgets from last year.

To accommodate this trend, many radio groups are adding SEO, PPC, social media management, and website builds to the services they offer. You too can offer these services without much hassle and without diminishing your current advertising product.
Why Should You Sell Online Marketing Services?
Before you decide whether to take on another service, learn how online marketing can benefit your radio network and your customers.
1. Improves Your Core Product
Radio advertising and online marketing don't have to work against each other. In fact, a combination of different marketing tactics ensures that your clients engage and persuade potential customers through every medium. According to research from the Radio Advertising Bureau, many radio listeners later turn to the Internet to learn more about products:
57% of radio listeners say they go online once they hear about a product that interests them.
39% of radio listeners say radio spots prompt an online search, which is more than any other medium.
20% of listeners are already online while listening to the radio.
Once customers hear about a company on the radio, they go online to learn more. Online marketing tactics make sure that your clients' websites come up first when potential customers search.
2. Adds a Recurring Stream of Revenue to Your Station
Like radio advertising, online marketing requires ongoing investment for the business to achieve optimal results. If your clients work online marketing services into their marketing budgets, they won't be paying you a one-time fee. They'll keep coming back for your services month after month. Businesses spend a third of their budgets on online marketing, and you can get a piece of that pie.
3. Strengthens the Business Relationships You Already Have
You've already created relationships with local businesses. Why not capitalize on those relationships and provide your clients with more value? The studies above show that these businesses will likely try to purchase online marketing services from someone—so why not you?
The situation is a win-win for you and your client. You earn extra revenue without hunting down new leads. And rather than search for a new provider for online marketing services, your clients can go to someone they trust, someone who understands their business and their goals. Your online marketing team will plan an SEO and a social media strategy that works with the client's current radio advertising plan for optimal impact.
How Do You Add an Online Marketing Division to Your Station?
Newspapers and yellow pages providers have adapted to the Internet age by adding online marketing divisions to their companies. Radio networks can do the same. Once you decide to add online marketing services to your offerings, you need the following to be successful:
Sales Experience
Because online marketing and radio advertisements yield different benefits, you need to sell these services differently. And remember, you'll be competing against companies that have sold online marketing services for years. Therefore, you need someone who understands the research and can create proposals to win over potential customers. Hire an expert to train your radio sales representatives and to make a separate pitch for online marketing services until your reps are ready.
Separate Department for Online Marketing Sales and Fulfillment
Treat these new services as a separate business within your business. In doing so, you'll earn the most sales and create the best customer experience. Some radio groups have even created a different brand for their online marketing sales and fulfillment.
Bundled Packages
Market the various services you offer separately and together. You've seen how radio and online advertising can work hand in hand. So in addition to stand-alone SEO, social media, and web design packages, offer your clients a package where these areas of marketing build on each other. Use unsold radio time to promote these new packages.
Should You Outsource or Hire Staff to Complete the Work?
Though profitable, SEO and social media campaigns may prove difficult and expensive for your company to fulfill on. Most radio networks partner with fulfillment companies like Boostability. These companies build qualified teams and create scalable solutions to service thousands of companies at a lower cost. A partnership with an online marketing company will save you time, resources, and money you would otherwise spend doing the work yourself.
If you would like to complete the work internally, you need:
Online marketing experts. Hire qualified employees to create and implement strategies tailored to your clients' needs. Look for individuals familiar with the technical aspects of SEO, PPC, and social media. Your experts also need to stay up to date with ever-evolving best practices.
Writers. SEO and social media strategies rely on quality content. Look for writers and editors who can produce and promote engaging, shareable, persuasive content.
A reliable reporting platform. You need to demonstrate the campaign's progress by showing the work you complete and the results of that work. Research easy-to-use software so your clients can see their search rankings soar.
As you can see, your success depends on the technology you choose and the skilled people you hire. Invest in the best resources and the best candidates to get your online marketing services off the ground.
Technology continues to change the world each day. It changes the way consumers buy products and services and, in turn, changes the way businesses can effectively sell those products. Just as businesses need to adapt their marketing strategies, consider adapting your radio network to include online marketing services.
Adding online marketing services to your offering isn't as hard as you would think, and it enhances your work on the radio rather than threatens it. Talk to an SEO fulfillment provider or start planning your own online marketing fulfillment today!