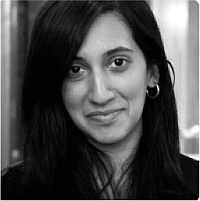 SUBHA MODUR, Director, North American Media, KAYAK
Subha Modur will illuminate the marketing opportunities, advantages, goals, and ideal outcomes of digital audio from the perspective of a brand advertisers.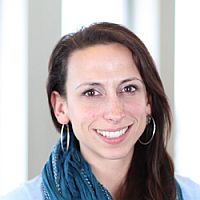 LAUREN NAGEL, Director, Audio Advertising Creative, Pandora
Lauren Nagel will describe how audio campaigns are made on the creative side — what works and how audio is uniquely powerful.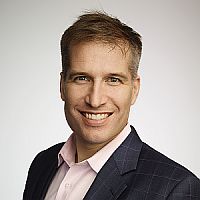 BRIAN O'KELLEY, CEO and Co-Founder, AppNexus
As Co-founder, Chief Executive Officer and Chairman of the Board of Directors, Brian leads AppNexus' strategic initiatives culture. Brian is an inventor of patents that enable AppNexus' technology to power innovative trading solutions and marketplaces for Internet advertising.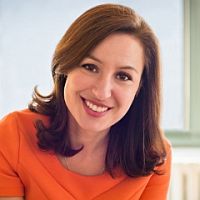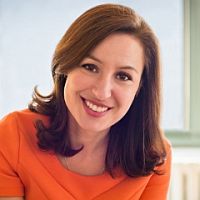 MANOUSH ZOMORODI, Host, "Note to Self," WNYC
Manoush Zomorodi is the host and managing editor of WNYC's Note to Self, formerly known as New Tech City, a podcast and radio segment about finding balance in the digital age. In 2014, the Alliance for Women in Media named Manoush "Outstanding Host" in Radio. Prior to WNYC, Manoush reported and produced for BBC News and Thomson Reuters.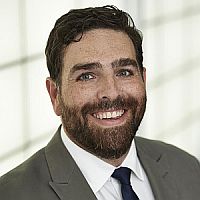 JEFF ROSSI, Global Head of Business Marketing, Spotify
Jeff started his career in the digital space at ad agencies such as TBWA, MEC and Mediavest, working across multiple disciplines from strategy to buying to new business to consumer insights. At Spotify he is charged with overseeing the streaming music giant's B2B strategy and developing the voice of Spotify to business partners.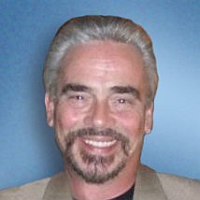 GREG BATUSIC , Chief Operating Officer, PodcastOne
Now COO of PodcastOne, Greg Batusic has served in leadership roles across the media landscape. He was a senior sales executive at Westwood One, eventually rising to President of Westwood One Radio Networks, then the Entertainment Division. He joined PodcastOne in 2013.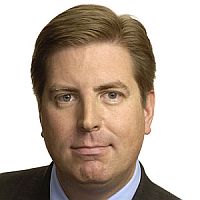 JOHN ROSSO, President, Market Development, Triton Digital
For four years John Rosso has led market development for Triton Digital, a key provider of digital tools for broadcasters and internet streaming companies. In addition to being the leading source of audience measurement for streaming audio, Triton owns a globally operating programmatic advertising platform (a2x). The Triton Digital Sales division helps streaming services monetize their audiences.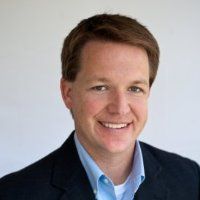 BRENDAN MONAGHAN, CEO, Panoply
Brendan Monaghan is CEO of Panoply, The Slate Group's full-service on-demand audio network for premier media brands, authors, personalities, and organizations. He overseen the strategic vision of the company, partner development, business operations and overall growth.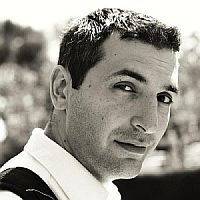 LEX FRIEDMAN, EVP, Sales & Development, Midroll Media
Lex Friedman oversees advertising sales for Scripps-owned Midroll Media, including hit programs WTF with Marc Maron, Comedy Bang Bang, and The Cracked Podcast. He is a veteran of audio content who helped spearhead the podcast advertising model.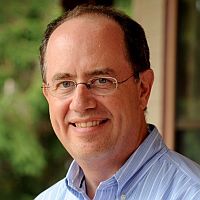 LARRY ROSIN, President, Edison Research
Larry Rosin will present results of the annual The Infinite Dial 2016 consumer survey, which will have been completed just days before. The Infinite Dial 2016, co-produced by Edison Research and Triton Digital, will be in its 24th year of measuring how, where, to what, and on which platforms American adults and teens listen to audio.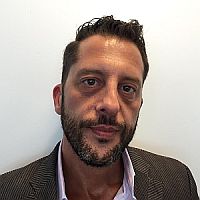 THOMAS MANCUSI, Vice President, Sales & Development, audioBoom
With a long background in digital audio sales, Thomas Mancusi took his role at audioBoom from CBS Radio, where he managed audio on-demand sales. He was National Account Director at PodcastOne for two years .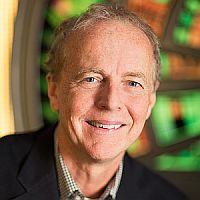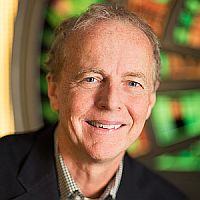 KURT HANSON, RAIN News Founding Editor and CEO, AccuRadio
Kurt Hanson will deliver a special edition of his State of the Industry address, tailored for the streaming audio advertising ecosystem. Hanson is a pioneer of Internet radio whose ad-supported AccuRadio online service was one of the first online radio platforms.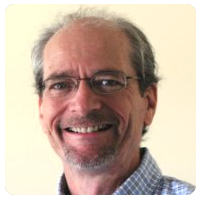 BRAD HILL, President, RAIN
Brad Hill leads RAIN's conference and publication businesses. He came from AOL, where he was VP of Audience Development for all media brands. Brad has written more than 20 books about the internet and digital music, and authored RAIN's The Streaming Audio Marketplace, a comprehensive view of the advertising ecosystem around streaming audio. A classical pianist, Brad attended the Manhattan School of Music. 
More speakers to be announced!
9:00 OPENING REMARKS
RAIN News Publisher and Founder Kurt Hanson and President Brad Hill welcome you to the Streaming Audio Advertising Summit.
---
9:05 – 9:30 KEYNOTE: State of the Industry
Kurt Hanson, Founder of RAIN and AccuRadio.
---
9:30 – 10:00 PRESENTATION: How Data Distinguishes Digital Audio
Jeff Rossi, Global Director of Business Marketing, Spotify
---
10:00 – 10:40 PANEL: The Podcasting Opportunity for Marketers
MODERATOR: Manoush Zomorodi (Host, "Note to Self," WNYC).
Host, "Note to Self," WNYC
Brendan Monaghan (CEO, Panoply)
Lex Friedman (Executive Vice President Sales & Development

, Midroll Media)

Thomas Mancusi (Vice President

, Sales & Development, audioBoom)
The resurgence of podcasting has brought a new and growing opportunity for marketers. How is podcasting uniquely valuable? What works? Where does brand advertising fit in? What does the content landscape look like? What about measurement? This panel of experts, led by WNYC podcasting star Manoush Zomorodi, will explore how the podcasting phenomenon is fast evolving for marketers and consumers alike.
---
10:40 – 11:10 INTERVIEW: Programmatic Possibilities in Audio
Brian O'Kelley, CEO and Co-Founder, AppNexus, with John Rosso, President, Market Development, Triton Digital
---
11:10 – 11:30 NETWORKING BREAK
---
11:30 – 12:00 RESEARCH
Larry Rosin, President, Edison Research.
---
12:00 – 12:30 INTERVIEW: Advertiser Perspective
Subha Modur, Director, North American Media, KAYAK
---
12:30 – 1:00 PRESENTATION: The Evolution of Audio Creative
Lauren Nagel, Group Creative Director, Pandora