Join us for our third annual European conference!
Tuesday November 4th,
London, England
RAIN Summit Europe is the largest meetup of Internet radio and online audio professionals! Hosted by RAIN News Founder Kurt Hanson and CEO Jennifer Lane, RAIN Summits are the premiere educational and networking conferences for the digital audio industry.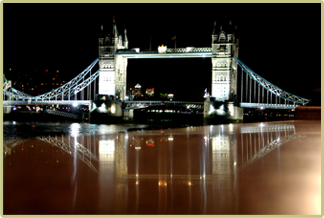 Join broadcast radio execs, Online audio entrepreneurs, sales professionals and technology visionaries for a day-long event featuring panels and presentations, speeches and networking.
RAIN Summit Europe Announces Spotify's Will Page As Our Second Featured Keynote Speaker!

Will Page is the Director of Economics at Spotify. He was previously the Chief Economist at PRS for Music where he published pioneering work on the Long Tail and the broader value of the music industry. Since joining Spotify, he has presented new insights on Spotify's success in The Netherlands and its impact on music piracy, revealed how hits happen in a digital age and demonstrated the long tail effect on both downloads and streaming. His work has been covered in the Financial Times, The Economist and all major broadsheets and blogs. To date, Spotify has launched in 5​6​ markets around the world, and recently announced ​40​ million active users and over ​10​ million paying subscribers.
Guy Phillipson, Chief Executive Officer, IAB UK will also be a Featured Keynote Speaker at the Event.

Panel Topics Will Include:
Excellent Audio Campaigns – This session, developed by IAB UK, will provide advertiser case studies of digital audio campaigns.
Digital Audio: An Agency Perspective – This panel, developed by IAB UK, will provide an insight into how agencies view the digital audio space, looking at the changing perception of digital audio within the agency environment.
Measuring and Monetizing FM's Online Audience – This panel will explore ad strategies and technologies for FM platforms that enable ad replacement and measurement and enable stations to build value for advertisers online.
Mobile is the New Black – Streaming audio is an enormously popular smartphone activity. What best practices can streaming platforms employ to optimize the mobile opportunity?
Streaming Ad Sales Strategies – This panel will discuss sales practices for streaming audio – including direct selling, network and programmatic platforms. How can we make it easy for advertisers to spend?
The Future of Audio – This panel will feature a broad discussion of music industry trends and their impact on streaming.
Register for RAIN Summit Europe Today at the very low rate of £199 – Don't Delay, Register Today!

Join RAIN News Founder and Publisher Kurt Hanson and President and CEO Jennifer Lane for a day long event that promises to be one of the best pan-European educational and networking events the online audio industry has ever seen!
Event registration for RAIN Summit Europe: London powered by Eventbrite
OR register with AMIANDO if you prefer: