Praise for RAIN Summit West 2016
---
"Thoroughly enjoyed the interesting panels with great insight from experts in their respective fields. Reception brought it all together and met amazing people I hope to keep in contact with."
---
"Great, with awesome format and info."
---
"…great for making connections."
---
"One of the best I've attended, in terms of the programming and the presenters."
---
"The structure and pacing of the day is very good. And while I enjoyed the on-stage content, the greatest value comes from the side conversations and networking during breaks throughout the day."
---
"Good event filled with usable information and a good overview of where the industry is and where it sees itself going."
---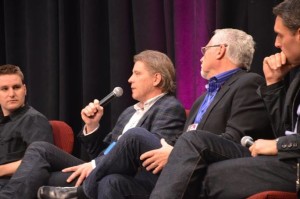 The premiere knowledge and networking event for the Internet radio and the online audio industry!
A partner event to the NAB Show.
A full day of special presentations, networking opportunities, and expert discussions on all aspects of the evolving online audio marketplace.
To top it off,  the best networking event in the industry — the RAIN Summit Cocktail Party!
AGENDA
9:00 OPENING REMARKS
RAIN News Publisher and Founder Kurt Hanson and President Brad Hill welcome you to the 15th annual RAIN Summit West
---
9:05 – 9:35 KEYNOTE
Hubbard Chair & CEO Ginny Morris, with Jacobs Media VP Paul Jacobs
---
9:35 – 10:10 PANEL: The Data & Measurement Marketplace
MODERATOR: Matt Cutair (CEO, AudioHQ).
John Rosso (President, market Development, Triton Digital)
Tony Hereau (

Vice President of Audience Insights, Nielsen)

Alexis van de Wyer (

CEO, AdsWizz)

Mike Dougherty (CEO, Jelli)
The audio market in 2016 is more intelligent and customized than ever before. Audio publishers increasingly know their listeners, serving them better. Advertisers customize their marketing campaigns to reach sharply defined audience segments with optimized messages. What are the challenges, opportunities, and solutions in navigating the convergence of audio and Big Data? How do the technology pieces fit together? Where does a publisher start on the path to data enlightenment? This panel assembles technology giants to illuminate the data-infused audio marketplace. No product pitches here; this is thought leadership from industry leaders who have the best views of a market that is being digitized from top to bottom.
---
10:10 – 10:30 FIRESIDE CHAT
Zach Sang, The Zach Sang Show, with Justin Case, Director of Programming and Imaging, Benztown
---
10:30 – 10:50 NETWORKING BREAK  sponsored by PodcastOne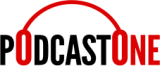 ---
10:50 – 10:55 BOSE WIRELESS MUSIC SYSTEM RAFFLE DRAWING by Triton Digital
---
10:55 – 11:10 RESEARCH
Ruth Presslaff (President, Presslaff Interactive Revenue) presents Dialing In: How Do You Find The Data Signal? survey results on listening audience engagement and retention. 
---
11:10 – 11:30 FIRESIDE CHAT
Owen Grover (Senior Vice President, General Manager for iHeartRadio) and Ted Cohen (Managing Partner, Tag Strategic)
---
11:30 – 12:05 PANEL: Legal Webcasting in 2016
MODERATOR: David Oxenford (Wilkinson Barker Knauer)
David Levin (

Vice President, Digital Licensing – Broadcast Music, Inc. BMI)

Brad Prendergast (

Senior Counsel, Licensing & Enforcement, SoundExchange)

Kevin Goldberg (

Member, Fletcher, Heald, and Hildreth)

—

NEW

— Curtis LeGeyt (Executive Vice President, Government Regulation, NAB)
2016 marks the start of an era in streaming music legalities, with new webcast royalty rates for use of recordings through 2020. With this crucial cost item settled, webcasters of all sizes have different outlooks, and the landscape of webcasting is changing. But licensing music recordings is only part of the puzzle. Royalties for songwriters and publishers are another aspect in the matrix of legally streamed music. Broadcast law attorney David Oxenford has led the RAIN legal panel for years, demystifying a complex subject with lively aplomb. Join David and a selection of experts from several industry touch-points for a clarifying discussion of the industry's legal underpinning.
---
12:05 – 12:35 KEYNOTE
Kurt Hanson (RAIN News Publisher and Founder) "State of the Industry"
---
12:35 – 1:35 LUNCH
---
1:35 – 2:05 RESEARCH
Larry Rosin (President, Edison Research) Insights from The Infinite Dial 2016.
---
2:05 – 2:13 THE RAIN REVEAL
Daniel Anstandig (CEO & Co-Founder, Futuri Media) First look at a new industry initiative by Futuri Media.
---
2:13 – 2:48 PANEL: New Digital Opportunities for Radio
MODERATOR: Michael Fischer (Director of Business Development, RAIN)
Tom Ricks (Vice President ESPN Audio Digital Strategy and Marketing)
Ted Gurley (Vice President Digital Sales, Univision)
Jeremy Sinon (Corporate Digital Director, Hubbard Radio)
Stefan Brock (VP, Interactive, Alpha Media)
As streaming consolidates, podcasting grows, and music royalty expenses go down for radio webcasts, 2016 marks the start of a new era for the terrestrial/digital crossover. Digital realities potentially affect every aspect of broadcast radio — the signal path, audience engagement, mobile reach, staying connected in the car, fully serving advertisers, and streamlining workflows. This panel brings together leading broadcast digital directors to chart the present and future of traditional radio in the digital age.
---
2:48 – 3:08 FIRESIDE CHAT
Norman Pattiz (Founder & Chairman, PodcastOne), Brad Hill (President, RAIN)
---
3:08 – 3:30 NETWORKING BREAK
---
3:30 – 4:05 PANEL Podcasting at a Pivot Point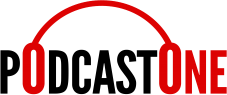 MODERATOR: Vickie Nauman (Principal & Owner, CrossBorderWorks Consulting & Advising)
Adam Sachs (CEO, Midroll Media)
Peter Weingard (

Chief Marketing Officer, New York Public Radio

)
Jack Hobbs (President, reVOLVER Podcasts)
Francesco Baschieri (Founder & CEO, Spreaker)
When does a resurgent industry become a mature industry? 2016 could be the year for podcasting. As content has exploded and professionalized, the business side looks at pivotal opportunities. How is the commercial side of podcasting moving from sponsorship to spot? How is audience growth connected to economic growth? How can measurement and ratings be improved? Which advertising technology solutions are coming into play? This panel goes beyond podcasting platitudes to identify the engines of growth.
---
4:05 – 4:25 RESEARCH
Russ Crupnick (Managing Partner, MusicWatch) Insights on disruptive forces that evolve the audio marketplace.
---
4:25 – 5:00 PANEL: The New Wave(form): Streaming Audio Startups
MODERATOR: Karen Allen (President, Karen Allen Consulting)
John Reardon (C0-Founder, Musx)
Thomas Ford (Chief Marketing Officer, Soundrop)
–NEW– Thomas Vitale (Founder, Geekin Radio)
As the streaming audio industry consolidates around major players, is there room for innovation? The short answer is a definite Yes. The New Wave(form) brings leaders of early-stage companies to the RAIN Summit stage. The focus is on music discovery — an increasing problem for consumers faced with nearly unlimited choice. What smart inroads are being made to content personalization outside of vast music algorithms? The conversation is hosted by Karen Allen, a business development consultant to digital media companies.
---
5:00 – 5:05 WRAP-UP
Kurt Hanson (Founder and Publisher, RAIN News), Brad Hill (President, RAIN)
---
5:15 – 7:00 COCKTAIL RECEPTION

Networking by the pool.
SPEAKERS

GINNY MORRIS, Keynote Speaker
Chair and CEO of Hubbard Radio, Ginny Morris has been in radio for over 30 years.

THOMAS VITALE
Founder, Geekin Radio.

CURTIS LEGEYT
Curtis LeGeyt is Executive Vice President, Government Relations, National Association of Broadcasters (NAB).

ZACH SANG
Multimedia superstar and radio prodigy for Westwood One. In a RAIN Summit interview, Zach will talk about his background, his passion for radio, and daily production.

MATT CUTAIR
CEO of AudioHQ, a digital audio ad sales company and content creation network.

TOM RICKS
Vice President ESPN Audio Digital Strategy and Marketing.

JOHN REARDON
Co-founder, Musx, a new social music discovery app.

FRANCESCO BASCHIERI
Founder and CEO, Spreaker, a broadcast and podcast service that enables amateurs and professionals to create and monetize audio programs.

VICKIE NAUMAN
Principal and Owner, CrossBorderWorks Consulting & Advisory, Vickie Nauman works with a portfolio of music/tech companies including ROK Mobile, SXSW Music, and CUR Media.

PAUL JACOBS
Vice President of Jacobs Media and President of jacAPPS, Paul Jacobs has a lifetime of radio experience.

RUSS CRUPNICK
Russ Crupnick is Managing Partner of MusicWatch, a research company providing insights and marketing research to the music and entertainment industries.

BRAD PRENDERGAST
Brad Prendergast is Senior Counsel, Licensing & Enforcement, SoundExchange — the government-appointed agency which collects and distributes sound recording performance royalties from webcasters.

ALEXIS VAN DE WYER
CEO of advertising-tech company AdsWizz, a global leader in monetization solutions for digital audio and radio.

JOHN ROSSO
As President of Market Development at Triton Digital, John Ross represents Triton's suite of technology solutions throughout the digital audio market.

TONY HEREAU
As VP, Audience Insights at Nielsen, Tony Hereau advocated for broadcast radio. He will provide Nielsen's perspective on total audience measurement.

BOBBY DAVIDORF
Founder of Playlist Media, Inc., and a veteran of audio startups.

THOMAS FORD
Thomas Ford is Chief Marketing Officer of Soundrop, which creates online marketing tools for the music business. Soundrop is a participating startup at RAIN Summit West.

JACK HOBBS
President of reVOLVER Podcasts, the new bilingual podcast and video streaming platform targeting a fast growing Latino audience, Jack Hobbs is ex-Univision (and a former pro baseball player).

STEFAN BROCK
Stefan Brock is an Emmy Award-winning executive, and Vice President of Interactive at Alpha Media.

TED GURLEY
As Vice President Digital Sales at Univision Communications, Ted Gurley executes advertising strategies to reach the digital Latino across 128 TV/radio stations and 71 websites.

PETER WEINGARD
Chief Marketing Officer at New York Public Radio, producer of Radiolab, Freakonomics, Here's the Thing with Alex Baldwin, and other well-known podcasts.

OWEN GROVER
Senior Vice President and General Manager for iHeartRadio, Owen Grover has been actively involved in the media and entertainment industry for more than 15 years.

NORMAN PATTIZ
Founder of Westwood One, inductee in the National Radio Hall of Fame, and currently Founder & Chairman of Podcast One, Norman Pattiz is one of audio's great innovators.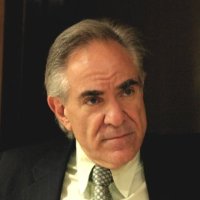 TED COHEN
Ted Cohen is Managing Partner of Tag Strategic, a strategic advisory company providing business development for clients as diverse as Coca-Cola and Gibson. He was SVP of Digital Development at EMI Music for six eventful years (2000-2006), and holds many consulting and board positions.

DAVID LEVIN
Vice President, Digital Licensing – Broadcast Music Inc (BMI), David Levin is a pioneer in digital media and entertainment. Before joining BMI in 2012, Levin held leadership roles in Sony Music, and Bertelsmann Music Group before that.

JEREMY SINON
As Corporate Digital Director of Hubbard Radio, Jeremy Sinon manages website strategy, new product innovation, social media, mobile app development, and all other aspects of interactive products across the radio stations in Hubbard's nine markets.

RUTH PRESSLAFF
Founder of Presslaff Interactive Media, a technology and marketing company. A specialist in building audience engagement and relationships, Presslaff describes herself as "a major data geek."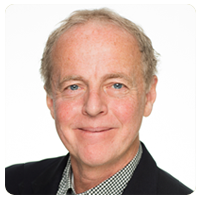 KURT HANSON
Founder of RAIN and CEO of online radio pioneer AccuRadio, Kurt Hanson is a forward-thinking legend in the industry. He will present his traditional State of the Industry Address, a data-packed analysis of key trends laced with fly-by 60's TV references. Keep your eyes (and ears) open. An event in itself.

LARRY ROSIN
Edison Research President Larry Rosin returns to RAIN Summit West with fresh insights from The Infinite Dial, the cornerstone consumer survey on American listening habits co-produced with Triton Digital.

DAVID OXENFORD
Broadcast law attorney David Oxenford is a foremost expert on the complex legalities that underlie radio and streaming audio. Fortunately for conference attendees, he is also a master at demystifying the regulatory tangle.

KAREN ALLEN
Describing herself as "a Millennial in a Gen X body," Karen Allen is a business consultant who focuses on digital solutions for the entertainment industry. As head of her own consultancy and VP of Business Development for Kwaai Oak, Karen has her ear to the ground of the tech startup landscape.

JUSTIN CASE
Director of Programming and Imaging at Benztown, Justin Case will conduct a Fireside Chat with radio prodigy Zach Sang.

MIKE DOUGHERTY
An investment banker turned startup entrepreneur, Mike Dougherty is the Founder and CEO of Jelli, a programmatic platform for broadcast radio. Jelli powers the Expressway from Katz, and is the technology provider for programmatic sales at iHeartMedia.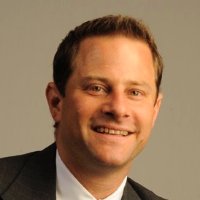 KEVIN GOLDBERG
Kevin Goldberg comes to RAIN Summit West from Washington law firm Fletcher, Heald & Hildreth, where he specializes in copyright and trademark issues,and has represented webcasters in music licensing issues.
Companies Attending RAIN Summit West
7digital
ABC
AdLarge
AdsWizz
Airkast
All Access
Alpha Media
Amb-OS Media
AP
ASCAP
Audio.ad
AudioBoom
AudioHQ
Axel Springer
Backbone Networks
Barry Drake, Author & Consultant
Bloomberg Media
BMI
Boostability
Bop Radio
Broadcast Software International
BRS Media
CONNECT Music Licensing
Connexion Media 
Cox Media Group
Creative Media Experiences
CrossBorderWorks
Cumulus Media
Desi 1250 AM
Don Jose Media LLC
Edison Research
EMF
ESPN Audio
E W Scripps Company
Favored Nations Entertainment
Fletcher, Heald & Hildreth
Flowing Streams
Focus on the Family
Futuri Media
Galaxy Communications
Galveston ISD
Geekin Radio
Global Media Services
Greystone
Goodratings
GVM RADIO/TV CORPORATION
Harman
HitsRadio.com
Holland Cooke Media
Hubbard Radio
iCastCenter
iHeartMedia
Inside Radio
Isotrope, LLC
jacAPPS
Jacobs Media
Jelli
Katz Media Group
Katz Radio Group
KCSB 91.9 FM
KLOK 1170 AM
K-Love/1 Air
Levity Entertainment Group
Liftable Media – USA Radio Networks
Market Enginuity
Mediad BV
Meltzer Media Management, LLC
Mercury Capital Partners
Midroll Media
Miroamer
Mixberry Media
Mood Media
Moyes Research
MRN
MusicWatch
Musx
National Association of Broadcasters
New York Public Radio
Nielsen
Omny Studio
Playlist Media
PodcastOne
Presslaff Interactive Revenue
Progress Partners, Inc.
Public Radio International
Radio & Television Business Report
RadioGeorge.com
Radionomy
RAIN Enterprises
RawVoice / Blubrry
RenéGlobal Associates
Rivet Radio
reVOLVER Podcasts
Sacramento Community Grange
Salem Media Group
Ruoss AG
S&P Global Market Intelligence
Salem Media Group
Sideshow Network / LEG
Simplifi
Slaight Music
SNL Kagan
SoundExchange
Soundrop
Sparknet
Spotcom
Spreaker
StreamGuys
Sun Broadcast Group
Tag Strategic
TargetSpot
The Drive, Calgary
The E.W. Scripps Company
The Social Network Station
Tom Taylor Newsletter
TrafficCast
Triton Digital
Univision
USA Radio
Vipology
Westwood One
Whooshkaa
WideOrbit
Wilkinson, Barker, Knauer LLP
XAPPmedia
Zach Sang Show
Zeno Radio