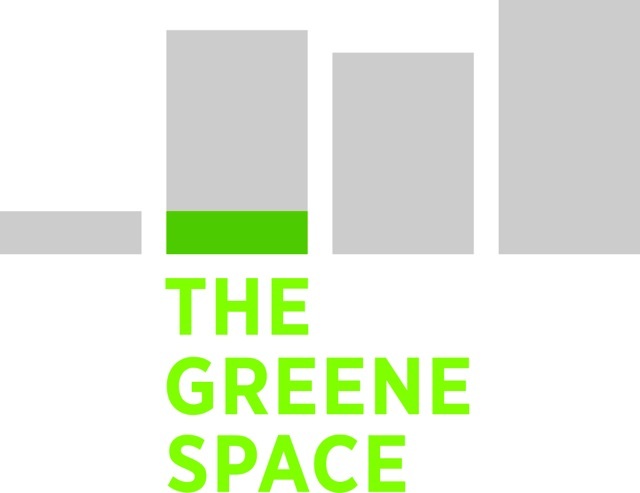 On Wednesday February 5th RAIN Summits will host Pureplays and Podcasts Day, featuring an afternoon and evening of great discussion and networking at The Greene Space in NYC's trendy Soho neighborhood.
We have an excellent agenda filled with panels and presentations planned on topics specifically relevant to online audio platforms. You will also join RAIN founder Kurt Hanson and ceo Jennifer Lane.  The night closes with a cocktail reception for speakers and attendees making this one of the premiere learning, sharing, and networking events of the year.
1:00-1:30





Registration/ Check-in

 
1:30-1:35





Welcome

 

Thanks to our sponsors Podcast One, Radionomy, AdsWizz, Triton Digital, Spotify, and Pandora.
1:35-2:15


Panel

Streaming Audio Ad Models

From buying and measuring campaigns to getting the creative right, this panel will examine best practices for creating effective models for ad-supported streaming audio.

Moderator: John Rosso, President, Market Development (Triton Digital). Panelists: Gary Liu, Global Director, Ad Product Strategy (Spotify); Megan Green, Director, Business Development (Songza); James Drake, Director, Sales (8Tracks); Jared Heiman, Director, Global Ad Sales (Rdio); Rockie Thomas, VP, Business Development (AdsWizz).
2:15-3:00


Panel

Download on Podcasts

The podcast is a highly creative and increasingly popular form of online audio programming. This session will cover content categories, production styles, advertising, measurement, and more.

Moderator: Manoush Zomorodi, Host & Managing Editor, New Tech City (WNYC) Panelists: Norm Pattiz, CEO (Podcast One); Scott MacDonell, VP, Marketing (Legalzoom); Jeff Ullrich, CEO (Earwolf/The Mid Roll).
3:00-3:15


Keynote

Value Migration and the Online Audio Opportunity

Presented by Kurt Hanson, Founder, RAIN Enterprises and AccuRadio. 
3:15-3:30


Break

Networking Break

Enjoy a brief opportunity to discuss the day's program.
3:30-4:10


Panel

Streaming Music Licensing

Royalties paid by music services are often in the headlines, though the stories often shed more heat than light on the topic.

What rights do music services and podcasters need? How much do services like Apple, Pandora, and Spotify pay for their music use? What legislative and regulatory issues can affect these payments?This expert panel will try to make sense of this complicated area.

Moderator: David Oxenford, Partner (Wilkinson, Barker, Knauer LLP). Panelists: Julien Simon, VP, Music Rights & Label Relations (Deezer); Dick Huey, CEO, (Toolshed); Matt DeFilippis, VP, New Media & Technology, (ASCAP); Maurice Russell, SVP, Client Services (Harry Fox Agency).
4:10-4:50


Panel

Capturing Investor Dollars

There has never been more venture capital interest in music services than there is now.

Hear from a panel of experts how to talk to investors and capture your share of the VC pie.

Moderator: Bill Williams, Founder & CEO (BWG Strategy). Panelists: Zach McAdoo, CEO (Zanett Fund and RadioIO); Chris Ensley, Director, Media Investment Banking (Coady Diemar); Erik Diehn, Senior Director, Business Development (WNYC); Sam Graziano, CEO (Fundation); David Boxenbaum, Co-CEO (Heavy Metal).
4:50-5:05


Research
Presentation

The New Mainstream

Presented by Larry Rosin, President, Edison Research and the Streaming Audio Task Force. A look at data showing how widely used Streaming Audio is among the US online population, with a focus on 18-34-year-olds.
5:05-5:45


Panel

Innovative Online Audio Platforms

Who's doing something new and different, and how's it working? On this panel we'll hear about what's new and innovative in the streaming audio marketplace.

Moderator: Brad Hill, VP/Managing Editor (RAIN Enterprises). Panelists: Jim Colgan, Head of Audio Content (SoundCloud); Eric Johnson, EVP/ GM, Tech, Games & Lifestyle (CBS Interactive); Kevin Stapleford, Senior Director, Programming and Content Development (Slacker); Tom Cheney, CEO (idobi); Thierry Ascarez, VP, Business Development (Radionomy).
5:45-7:15


Reception

Cocktail Reception in the Foyer

Cocktail Reception in the Foyer. Thanks to our sponsors PodcastOne, Radionomy, AdsWizz, Triton Digital, Spotify, and Pandora.


Thierry Ascarez
Radionomy
VP/ Business Development – Country Manager US

David Boxenbaum
Heavy Metal
Co-CEO

Jim Colgan
Soundcloud
Head of audio content team

Matt DeFilippis
ASCAP
VP, New Media & Technology

Erik Diehn
WNYC
Senior Director of Business Development

James Drake
8Tracks
Director of Sales

Chris Ensley
Coady Diemar
Director of Media Investment Banking

Sam Graziano
Fundation
CEO

Megan Green
Songza
Director, Business Development

Kurt Hanson
RAIN Enterprises/ AccuRadio
Founder

Jared Heiman
Rdio
Director/ Global Ad Sales

Brad Hill
RAIN Enterprises
VP & Managing Editor

Dick Huey
Toolshed
Founder

Eric Johnson
CBS Interactive
EVP/ GM Tech, Games & Lifestyle

Gary Liu
Spotify
Global Director, Ad Product Strategy

Scott MacDonell
Legalzoom
VP, Marketing

Zachary McAdoo
RadioIO
CEO

David Oxenford
Wilkinson, Barker & Knauer LLP
Partner

Norm Pattiz
Podcast One
Founder

Larry Rosin
Edison Research
President

John Rosso
Triton Digital
President, Market Development

Maurice Russell
Harry Fox Agency
SVP Client Services

Julien Simon
Deezer
VP Music Rights and Label Relations

Kevin Stapleford
Slacker
Senior Director, Programming and Content Development

Rockie Thomas
AdsWizz
VP, Business Development

Jeff Ullrich
Earwolf/The Mid Roll
Co-Founder & CEO/ Founder

Manoush Zomorodi
WNYC
Host & Managing Editor