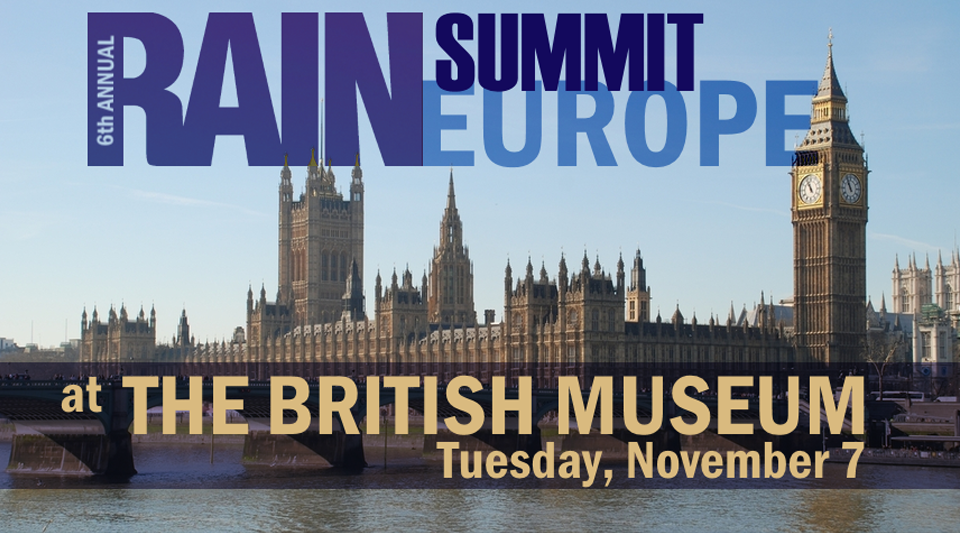 The 6th Annual RAIN Summit Europe returned to London for the fourth consecutive year, as the most important business conference of the online audio industry.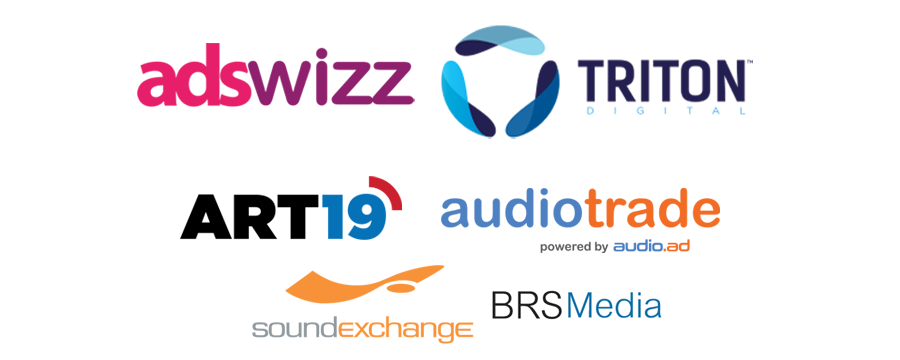 MEDIA PARTNERS

THE AGENDA
---
9:30 – State of the Industry
RAIN Founder Kurt Hanson sets the stage with his State of the Industry address.
10:05 – New Ways that Advertisers Use Audio
Oliver Deane (Director of Commercial Digital, Global) 
Featuring case studies of how advertisers are using diverse platforms (e.g. video, geo-sync, traffic monitoring) to maximize digital audio campaign performance.
10:30 – Podcasting 2018 and Beyond
MODERATOR: Nicky Birch (Founder/Director, Rosina Sound)
Jason Phipps (Head of Audio, The Guardian)
Andrew Caspari (Head of Speech Radio, BBC)
Neil Cowling (Creative Development Director, Fresh Air Production & Maple Street Creative)
Imriel Morgan (CEO and Co-founder, ShoutOut Network)
Sean Carr (Founder and CEO, ART19)
Even with all the media attention to podcasting since 2014 it is early days for on-demand audio, with opportunities for new programming, revenue, and brand extension. Consumer buy-in is growing across demographics, and there is fertile ground for radio and other media companies. The time is now.
---
11:10 – NETWORKING BREAK
---
11:30 – Audiomonitor 2017: The Music Listening Landscape
Jonathan Arendt (Director, AudienceNet)
Robert Delmonte (Music-Entertainment Research & Insight Lead, AudienceNet)
As new ways of listening fuel economic recovery for the music industry, they are also reshaping the way listeners discover and consume music, and in turn, this is impacting the way the industry operates. Audiomonitor 2017 marks the 5th year of this highly reputed study which measures UK music consumption in the 16+ population.
12:05 – FIRESIDE CHAT
Benjamin Masse (Managing Director, Market Development & Strategy Triton Digital)
Christo Grozev (Strategy Director, Supervisory Board, Talpa Radio)
In this thought-provoking fireside chat, Benjamin Masse (Triton Digital, London) and Christo Grozev (Talpa Radio, Netherlands) will dive deep into a number of hot topics related to the evolving audio industry throughout Europe. From anticipated mergers and acquisitions to content delivery, monetization, online audience measurement methodologies, and the prevalence of smart speakers, nothing is off limits.
12:40 – Radio Ubiquity: Delivery, Distribution, Devices
MODERATOR: Roger Cutsforth (CEO, The Radio Academy)
Nadia Holmes (Head of Digital Audio Bauer Media Group)
Neelay Patel (Director of TV & Radio – Digital Products and Broadcast Systems, BBC)
Simon Cole (CEO, 7digital)
Mirko Lagonegro (Founder & CEO, DIGITALMDE)
Radio's challenges are also its opportunities. It's an increasingly digital world, where listeners expect radio to be available in new ways, new places, and through new devices. How is radio anticipating and meeting the moment?
---
1:20 – LUNCH
---
2:20 – Digital Audio Advertising in the Automated Age
Pierre Naggar (Managing Director Europe, AdsWizz)
Simon Thomas (Joint Head of Client Strategy [Programmatic], Omnicom Media Group UK)
A visual and conversational presentation by two leaders from the technology and digital advertising worlds. Topics: current state of the industry; what makes audio unique; the how and why of "addressable audio"; listening to the future.
2:45 – Getting Vocal: New Research on Smart Speakers in Europe
Tom Stevens (Head of Marketing, Radiocentre)
RAIN is pleased to continue promoting the newest and smartest intelligence about the consumer usage and business opportunity surrounding voice-activated speakers. This groundbreaking research on the smart speaker phenomenon has stirred attention in Europe and abroad.
3:10 – Dynamic Personalisation, A Creative Review
Sam Crowther (Head of Creative, A Million Ads)
Sam Crowther reprises his lauded 2016 RAIN Summit appearance with a new immersive audio journey. He speaks around the world, giving mesmerizing performances.
---
3:40 – NETWORKING BREAK
---
4:00 – Streaming's New Normal: The Rules Keep Changing
Mark Mulligan (Managing Director and Analyst, MIDiA Research)
This presentation will show how streaming is continuing to turn accepted wisdoms on their head and re-write the rules of the business. Revealed: The role of playlists, how radio is impacted (with station-level data), Gen Z's engagement and the future, Spotify's "Plan B."
4:35 – All In With Audio
Rune Born Schwartz (Innovation Manager, Bauer Media Denmark)
Case study: A Danish high-end travel-brand decided to go all-in on audio marketing. This presentation reveals an audio campaign combining the intimate story-telling qualities of podcasts with the powerful reach of broadcast radio.
5:00 – RAIN COCKTAIL RECEPTION
The RAIN Summit Cocktail Reception!
---