9:00 – WELCOME

9:10 – STATE OF THE INDUSTRY
The deeply informative annual presentation by RAIN's founder and pioneering streaming audio innovator.
---

9:30 – KEYNOTE
Bill Wilson has been a digital frontrunner in music, internet media, and radio for over 25 years. He joined Townsquare Media in 2010, and was named CEO in 2017. Bill will offer a short presentation, then sit for a deeper dive with RAIN President Brad Hill.
---

10:00 – SMART SPEAKER STRATEGY
Voice-controlled audio, and the smart speakers which respond to voice control, are growing fast in usage. Nearly one-quarter of the U.S. adult population owned smart speakers at the end of 2018; we expect that number to elevate. Strategizing for this channel is moving beyond mere presence with a skill name. If original content is the name of the game, what are the first moves? This experienced panel delivers key knowledge and action points.
---
============
10:35 – NETWORKING BREAK
============
---

10:55 – HARNESSING THE POWER OF PROGRAMMATIC AUDIO: FUTURE TRENDS AND NEW FORMATS
Marsha Fischer returns to RAIN with a presentation of the growing opportunity for audio advertisers. This session features trends in audio ad buying, and new technologies that brands are using in campaigns today.
---
11:25 – PODCASTING 360

Podcasting is a multi-faceted media category, from show creation to ad sales to underlying technology which affects all stakeholders. As the podcasting industry matures, the interaction of its parts becomes more sophisticated. This panel brings together diverse voices in the podcast value chain, shining a light on the present and future of on-demand audio.
---

12:00 – THE SCIENCE OF PODCASTING: WHAT DATA SHOWS ABOUT PODCAST AD EFFECTIVENESS, LISTENERS, AND MORE
Targeted audio advertising on advanced platforms is influencing how marketers approach podcasting. Korri Kolesa, Chief Operating Officer of ART19, brings a data-rich study performed by Veritonic, illustrating the results of a targeted campaign from a leading B2B advertiser in the Business & Financial Management space. The study includes a comparison of how the ads perform when targeted and when applied to a general audience.
---
============
12:20 – LUNCH
1:20 – TRITON DIGITAL GIVEAWAY!
============
---

1:25 – EDISON RESEARCH'S TOP TEN FINDINGS OF 2019
Edison Research has done many fascinating studies within the past year – each one covering different areas in the audio space. This presentation features the most eye-opening findings of 2019, including never-before-seen cuts of data from studies such as Share of Ear, The Infinite Dial, and others. The result will be a comprehensive look at how digital technology is changing audio and how attendees can use these findings to better serve listeners with digital lifestyles.
---

1:55 – RADIO DIGITAL LEADERSHIP ROUNDTABLE
Radio has more options and platforms than ever before to increase digital brand identification and revenue. Recent quarterly earnings from publicly traded radio groups indicate inspiring growth of digital revenue. The Digital Leadership Panel is a RAIN fall tradition that gathers key thought leaders to discuss how they are developing the digital side of business.
---

2:30 – THE LATIN MUSIC MARKET: FROM EVOLUTION TO REVOLUTION
Latin music is big, but you might not realize how the structural market is changing. The Latin U.S. population is not just growing; it is increasing as a percentage. Hispanic listeners are musically voracious. And this cohort embraces streaming at a higher rate than the overall population. In this breakthrough knowledge session, Nielsen SVP David Bakula brings new research to illuminate the dramatic expansion of the Latin music market.
---
============
3:00 – 4:00 – NETWORKING RECEPTION
Presented By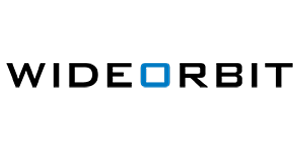 ============
---
Banner Photographs:
Noah Black | Matthew t. Rader | Sebastian Bednarek