EARLY MOVER REGISTRATION NOW OPEN!


MORE SUMMIT DETAILS COMING SOON!
The 2nd Annual RAIN Summit Canada returns to the Glenn Gould Studio, Front St Toronto, October 16th. This major national full day event covers the digital audio spectrum from Podcasting, to on-line, streaming, on-demand in-home, mobile, and dash interactivity. The summit brings together Canada's major National and Regional Broadcasters; the key Agency/Advertiser sector nationally; alongside the global companies leading the way in digital content, distribution, and monetization.
SPEAKERS, PANELISTS, AND PARTICIPANTS Including…


WITH MORE TO BE ANNOUNCED!
PANEL CONTENT INCLUDING…
---
PANEL: The 2nd Annual Digital Audio Radio Round-table

2019 is shaping as the year in which traditional broadcast "radio" stepped definitively into the digital opportunity of a rapidly expanding "audio" landscape. This moderated feature panel brings together the thought-leaders in Canadian broadcast, with a "future-view" on what lies ahead for Radio…and what a "digital strategy" might mean in terms of talent, content, delivery, monetization, and a new generation of audience engagement . This second year of the RAIN SUMMIT Canada "radio round-table" brings the countries key players together once again, to assess all that this evolving "digital" landscape offers… and the implications for traditional broadcast. 
MODERATOR: (to Be Announced)
---
PANEL: The 2nd Annual Digital Audio Agency Round-table

This global gather of agency thought-leadership (WITH MORE PANELISTS TO BE ANNOUNCED) addresses Agency and Brand engagement in an immediate, non-linear, on-demand digital audio space, as "monetization" looms larger than ever. Understanding advertiser and brand expectations is key, and how this plays as "brand engagement" and "content category" models become more insightful and transparent in an expanded data, Ai, native, programmatic, and personalized world.
MODERATOR: (to be announced)
---
PRESENTATION: Solving the Measurement Challenge in Digital Audio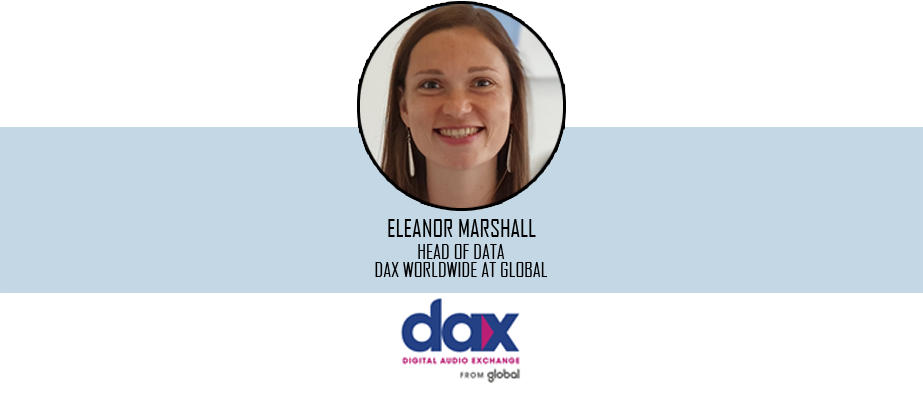 Eleanor Marshall, Head of Data, DAX Worldwide at GLOBAL
presents the latest data and resource insights that are essential in understanding and quantifying engagement in digital audio, and maximizing the attendant opportunities. 
DAX has spent years building products that help advertisers understand the performance and effectiveness of their digital audio investment. It is uniquely placed to share the story of how measurement has evolved, how it's relevant to some of the key categories within the Canadian market, and what the future holds.
---
ROUND-TABLE: EXCELLENCE IN PODCAST

This featured round-table brings together the creator/hosts of some of Canada's most successful podcasts across categories and topics. As leaders in the genre its a big conversation, examining what is cutting-through, and engaging audiences nationally and globally… with insights on targeted audience engagement, segments, traction, management of monetization, brand extensions, and the challenges in consistency, content quality, pod-fade, and more. Additional panelists to be announced.
---
MANY MORE PANELISTS, PANELS, AND PRESENTATIONS, TO BE ANNOUNCED FOR THIS 2ND ANNUAL RAIN SUMMIT CANADA EVENT!
---

Banner Photographs:
Floriane Vita | Janelle Hewines | Daniela Mota