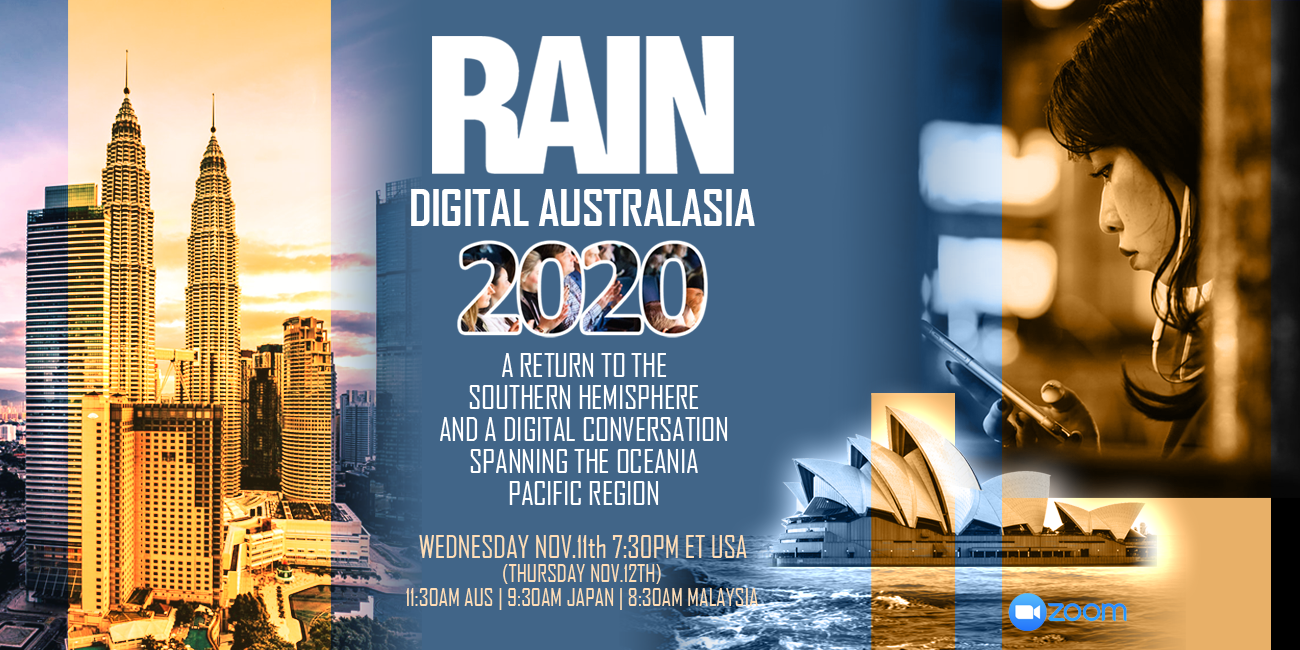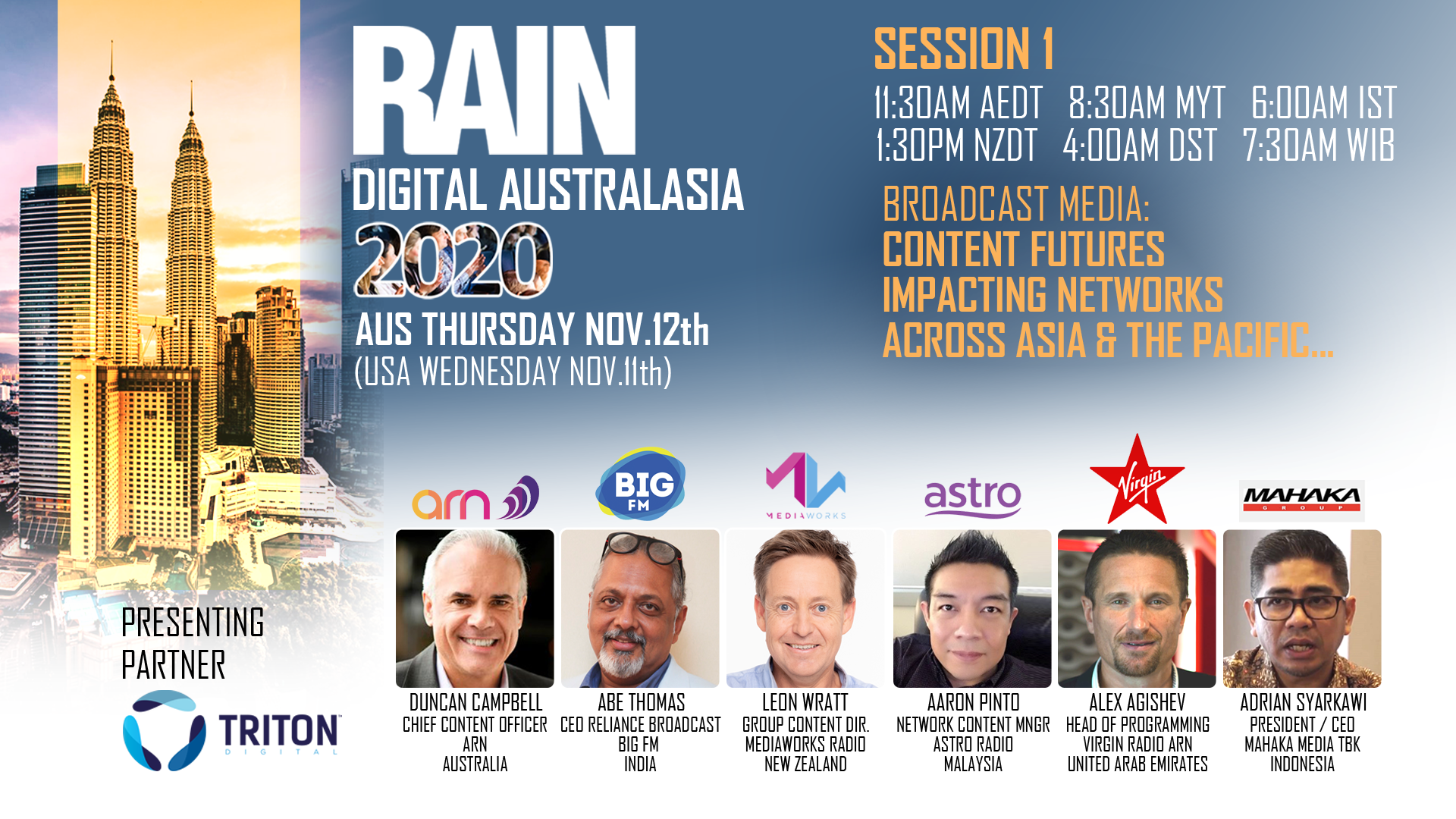 RAIN DIGITAL AUSTRALASIA 2020!
WEDNESDAY NOV.11TH 7:30PM ET USA / THURSDAY NOV.12TH AUS-11:30AM | 9:30AM JAPAN | 8:30AM MALAYSIA
---
RAIN RETURNS TO THE THE SOUTHERN HEMISPHERE, AND A TARGETED FOCUS ON ALL THAT IS DRIVING THE OCEANIA – PACIFIC REGION IN DIGITAL AUDIO, BRAND, MEDIA NETWORK, AGENCY, PODCAST, GAMING, AND ORIGINAL CONTENT.
THIS 2020 RAIN DIGITAL AUSTRAL-ASIA EVENT ASSESSES THE REAL DIGITAL OPPORTUNITIES GOING FORWARD AS WE EMERGE FROM THE COVID PANDEMIC INTO AN ERA OF ENHANCED GLOBALITY. WORLD REGIONS FROM AUSTRALIA AND NEW ZEALAND, TO SOUTH KOREA, SOUTH EAST ASIA, JAPAN, INDIA, AND THE UNITED ARAB EMIRATES ARE PARTNERING WITH LEADING GLOBAL DIGITAL COMPANIES AND REGIONALLY FOCUSED INITIATIVES, THAT ARE LEADING THE WAY IN CONTENT, DISTRIBUTION, AND MONETIZATION.
JOIN US AS WE TAKE A DEEP DIVE INTO ALL
THAT IS NOW SHAPING THE WAY FORWARD GLOBALLY.

Banner Photographs:
Patrick Langwallner | Stephanie Wong