The 5th Annual RAIN Internet Radio Awards recognize the achievements and the best practices of the Internet radio industry. The awards were presented at 

RAIN Summit Indy

 on September 9, 2014.
RAIN NEWS congratulates this year's AWARD WINNERS and FINALISTS! Click on the logos and links below to learn more about the outstanding array of category nominees and winners in 2014.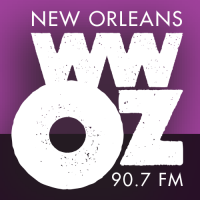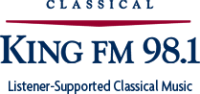 FINALISTS:
Radio K – Real College Radio: the award-winning student-run station of the University of Minnesota, playing eclectic indie music.
WBCN Free Form Rock: An incarnation of "the greatest progressive rock radio station ever, anywhere."
WWOZ: Listener, supported, volunteer-driven, non-profit community radio station serving New Orleans.
98.1 Classical KING FM: Public radio, five streams, in-studio live videos, on-demand archives, smartphone apps. Classical music.
103.1 iHeartAustin: Austin station keyed to the SXSW music sensibility.
102.7 KIIS FM: Clear Channel's #1 hit station in Los Angeles and Ryan Seacrest's home base.
 FINALISTS:
Mjoy Radio: A Ukrainian media company that operates several themed streams. It's flagship station is "Underground Bunker Radio" (Alt Rock).
andHow.FM: Started in the 1990s "from laptops and lawn chairs," andHow.FM now operates from New Zealand.
radiohhh.com: Three music channels here: RED (upbeat), BLUE (downlbeat), and WHITE (somewhere in the middle).
Karnaval: Turkey's largest Internet radio platform, started in 2012, now offering 18 curated online radio stations.
Irish Radio International: the newest semifinalist in this category, featuring music and spoken-word content for Irish folks living all over the world.
 FINALISTS:
Radionomy Group: Includes the branded webcaster platform, the TargetSpot ad network, SHOUTcast, and Winamp. 100 new stations created every day.
SCADDigital – SoLoMoVo: Entertainment Media Solution based in Australia, where the company operates 90 radio stations.
NPR One: "Public radio made personal," in a new app that reflects the new wave of NPR digital strategy.
TuneIn Radio: The leading service for listening to "real radio," with 50-million montly users around the world.
Stitcher Radio: Personalized audio programming on demand. "The future of talk radio."
Clear Channel Media + Entertainment: The largest U.S. radio group, with vertically integrated networks including iHeartRadio, the company's consumer-facing brand.
 FINALISTS:
iTunes Radio: Launched nearly one year ago, part of Apple's vigorous digital music ecosystem.
Digitally Imported: Hand-curated electronic music stations.
Uforia: Operated by Univision, Uforia aims to be Hispanic America's digital music experience.
Songza: Creator of the much-imitated "Concierge" style of music curation, and recently acquired by Google.
Slacker: Popular listening platform with hundreds of hand-curated stations.
8tracks: Crowdsourced music curation platform that hosts uploaded playlists, sorted into a unique music discovery environment.
Spotify: Leading global music service providing both on-demand jukeboxing and lean-back online radio.
Pandora: Market-leading Internet radio brand founded on the Music Genome, a unique programming engine.
Radio.com: The digital destination for CBS Radio and it 350-plus stations. Radio.com also features pureplay music streams.
iHeartRadio: The consumer brand of Clear Channel, iHeartRadio is a platform for streaming terrestrial and lean-back pureplay radio.