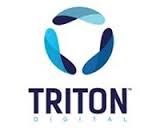 U.S. stream listening in September was steady as a month-over-month metric following August, according to Triton Digital's Webcast Metrics Top 20 Ranker. While group leader Pandora dipped by about one percent, gains for iHeartRadio, RADIO.COM, and ESPN helped keep the overall ship on an even keel.
The key metric is Triton's Average Active Sessions (AAS), which measures the average number of simultaneous listeners. As always, RAIN views the information through the lens of 6am – midnight, Monday through Sunday, in U.S. listening.
In the percentage measurement, ESPN was the month's big gainer, lifting 31% from its August performance. That brought its AAS to 7,795 average streams. By comparison to illustrate relative scale, Pandora served an average 1,787,466 streams. As illustrated in the following chart, Pandora's general AAS trend is downward: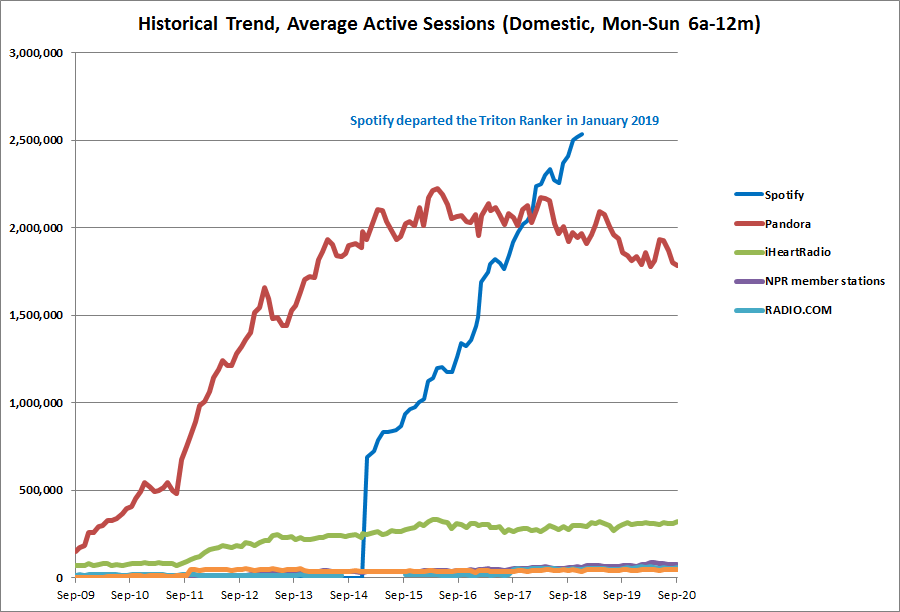 It's interesting to observe Pandora's three upward spikes during an overall downward trend (the red line above) — each one occurred in springtime, April through June.
Year-over-year, the cohort of 20 streamers held mainly steady, dropping a slim one percent.
.