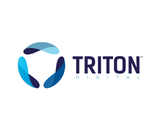 Triton Digital released its latest U.S. Podcast Report, a four-week measurement. This one covers May 31 through June 27. In the Top 15 Networks portion, Average Weekly Downloads dropped 11% from the previous four-week period.
In this report, and other server-side measurements, it's good to remember what isi being measured and what is not. Triton applies its measurement to Triton clients, which include heavy-hitters Stitcher Media, NPR, Audacy Podcast Network, and many others, but do not include iHeartMedia (Triton's parent company), Spotify, YouTube, and other outlets apart from the open RSS distribution system.
So, while it's  tempting to view this report as indicating a drop in listening, it might also (or instead) represent a shift in listening source. (Additionally, of course, a downloaded podcast is not necessarily a played podcast.)
Putting all that aside, this latest Triton Digital report exhibits the same rock-solid stability we've noted in the past. There is no change in the top 15 networks, except for a few shifts up or down by one position.
Here is the list: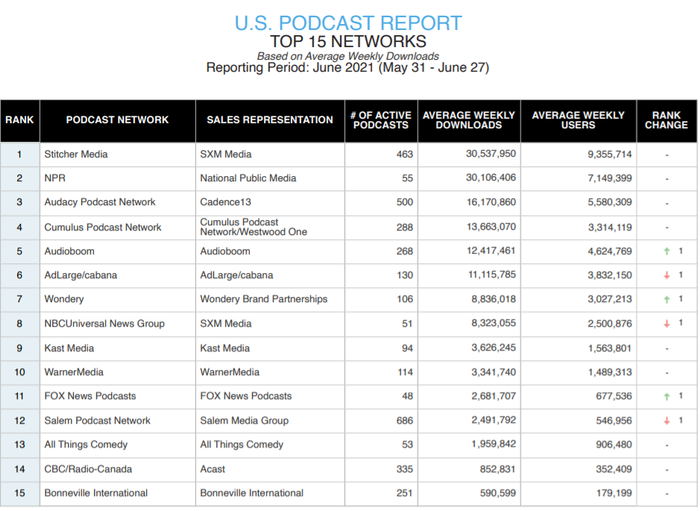 .