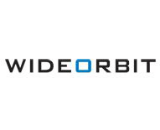 In a burst of invention and technology ownership, ad-management firm WideOrbit acquired three patents related to streaming audio.
First, WideOrbit has developed a new technology for inserting content into streams by means of the HTTP Live Streaming (HLS) protocol, which Apple uses in its video and operating-system platforms. This is a future ad-insertion play, with a bet that auudio broadcasters will increasingly adopt HLS, which is mainly used for video today. (The patent application was filed in January, 2013)
Another ad-insertion invention will enable audio syndicators to inject ads into shows, overriding whatever ad-insertion is present in the show's original version. To clarify this scenario, WideOrbit uses a television example, where a syndicator of Big Bang Theory can insert a local-market ad.
Third, WideOrbit obtained a patent for song-skipping in broadcast simulcasts, a tech innovation the company has been developing for over two years. (The patent application was filed in December, 2012.)  When implemented, Listeners of live-streamed terrestrial broadcasts would be able to skip songs — rather than switching stations, ideally. "The vision behind this invention is to let traditional live radio broadcasts offer a streaming experience akin to a Pandora-like on-demand streaming service," a WideOrbit spokesperson told RAIN News. Song-skipping in Pandora and other semi-interactive Internet radio platforms is a chief personalization advantage over the pure lean-back listening of broadcast radio.
The following patent art lays out a schematic flow-chart of how song-skipping works: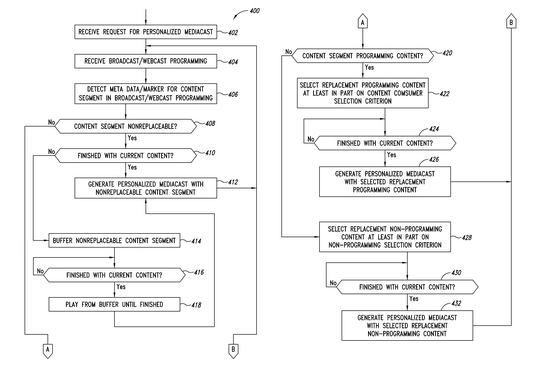 WideOrbit told us that some broadcasters will be in the beta song-skipping program "very soon." The plan is to integrate song-skipping into the WO Streaming product, after which there will opportunity for wider distribution to radio stations.
"One of our top priorities is to innovate on behalf of our customers' needs in anticipation of the evolution of the media landscape," said Eric R. Mathewson, Founder and CEO, WideOrbit. "These patents and our continued investment in research and development are exemplary of WideOrbit's commitment to providing broadcasters, streamers and integrated media companies with technology that will help them make money from changes in how consumers enjoy audio and video content."