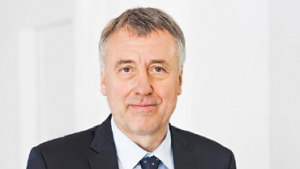 The chief officer of the BMG label issued downward sentiment when he talked about the prospects of a music industry revival powered by streaming. "I am very cynical about the view that the good days have returned," said Hartwig Masuch as quoted in Financial Times.
The executive's downer forecast comes in the wake of the RIAA's 2016 report which revealed that streaming music revenue delivered the majority of income to the U.S. record industry in 2016, for the first time in a full year. Also in 2016, total revenue jumped upward by 11%, the only meaningful upswing for the American recording business in many years.
The reason for Masuch's pessimism is artist negotiations. Some recording artists signed to labels have complained that their share of streaming revenue is too small — in some cases accounted as licensing revenue, not sales revenue. Artists also have historically complained about payout rates from the streaming services, but increasingly have turned their focus to their label contracts which divvy up the service payouts from Spotify, Pandora, and other listening platforms which are now decidedly driving the music recording business.
"I believe there will be some wake-up calls," Masuch said. "Every renegotiation [with an artist] will cut down massively on the margin."
In the FT article, Hartwig Masuch asserted that BMG pays artists 75% of streaming royalties now. "Why in the hell would an artist decide to take less than 75 per cent? That becomes a very hard discussion," Masuch said.