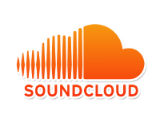 Two top executives from SoundCloud have left the audio company. COO Marc Strigel and Finance Director Markus Harder both departed. "After five or so years, they felt it was time to move on to new adventures," a SoundCloud representative said of the exits.
This is the second big personnel change for SoundCloud already this year. Co-founder Eric Wahlforss swapped from the CTO position to chief product officer. Artem Fishman, a former vice president of engineering at Yahoo, was hired to take on CTO duties.
SoundCloud has been the subject of perpetual acquisition rumors. As it looks for another cash influx from investors, Google is the latest company to be the speculative buyer.