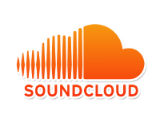 SoundCloud has announced a new promotion that seems aimed at encouraging new listeners to test out its paid service. The audio platform is offering three months of access to SoundCloud Go+ for just $1. The plan normally costs $9.99 a month.
This is a steeply discounted promotion for the audio service. The $1 deal is a price point that Spotify has also tested out as a way to onboard customers to its paid tier. The subscription tiers are still a newer option for SoundCloud, which operated for years as an entirely free service. Now it offers an ad-supported free option along with two paid choices: a limited ad-free subscription at $4.99 a month or a full-service subscription at $9.99 a month.
SoundClound has raised money recently, and been the subject of at least one acquisition rumor. The company has also seen several changes to its leadership, both in arrivals or promotions and in departures. The latest move was the promotion of Peter Diamond to president of brand partnerships for North America.