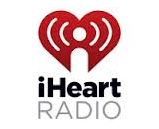 The first episode of the The Thrive Global Podcast With iHeartRadio has debuted. The new podcast is hosted by Arianna Huffington, media mogul and Founder/CEO of Thrive Global — a resource site that advocates for digital lifestyle balance.
The program is produced in collaboration with iHeartRadio, and while the iHeartRadio distribution is not exclusive, the show does carry the iHeartRadio title mark in Apple iTunes.
The podcast series will feature interviews with celebrities, athletes, and influencers talking about how they improve their well-being, along with suggestions for how listeners can improve their own lives. Jennifer Aniston is the first guest.
The episode format is a straightforward one-to-one conversation, with minimal production and imaging. Huffington delivers live-read spots for sponsor Sleep Number beds, a preroll, midroll, and postroll (after the credits). Interestingly, the 29-minute program auto-repeats after finishing on iHeartRadio.
The podcast with Huffington's Thrive Global startup was first announced in December. iHeartRadio is deeply involved in podcasting, both as an original producer and premium distributor. Chris Peterson joined the company last November as SVP of Podcasting, and is a featured speaker at the upcoming RAIN Podcast Business Summit on June 21.