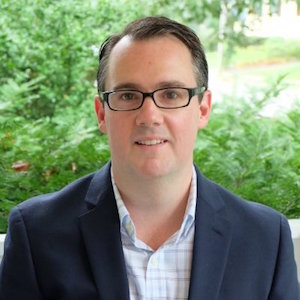 NPR has hired a new general manager of podcasting. Neal Carruth is stepping into the role, shifting to the new position after service as the supervising senior editor for NPR's business desk. Carruth has spent 17 years with the broadcaster, and will start the new job after Thanksgiving.
"He will support the teams working on those shows, strengthen connections between our podcast portfolio and the newsroom and member stations, and support innovation and new program development across NPR as a key member of the newly expanded NPR Story Lab," NPR's Anya Grundmann and Chris Turpin said in a memo.
Podcasting has become a powerful tool for NPR, which produces shows such as Invisibilia, Planet Money, Embedded, and Code Switch. This spring, leaders from the broadcaster made some bold projections about podcast revenue outlook for 2016, and the addition of a new dedicated manager for podcasting shows how valuable the audio format has become to NPR.