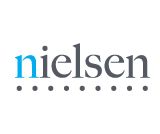 "It's clear that streaming is taking over," a Nielsen spokesperson notes when sending us the Q1 Music Report. The quarterly update of music consumption across all platforms shows a 35% gain in number of streams, compared to the first quarter of 2016.
The report follows a recent BuzzAngle Q1 update, which came to similar results.
In Nielsen's data, 2017 got off to a quick streaming star with 134-billion streams. Last year, also in the first quarter, music was streamed 99-billion times.
Of this year's Q1 total, 86-billion streams were served by on-demand platforms — interactive music collection services like Spotify, Apple, Music, Napster, and Deezer. Non-interactive streaming (what Nielsen calls programmed streaming) delivered 3.1-billion streams.
When measuring consumption in album terms, Nielsen uses Track Equivalent Albums (TEA) and streaming equivalents (SEA), metrics intended to capture album success across both purchase and access of the album. Through that lens, the music industry grew 5.9% to 145-million units over Q1 2016.
As to specific artist successes … well, Sheeran cleaned up.