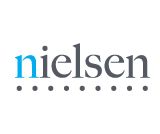 Nielsen has launched its Music Connect data product in Canada. This rollout offers clients more in-depth listener data, including for streaming and broadcasting. It covers 72 metropolitan areas across Canada, and has analytics including airplay, sales, and social media activity.
"Nielsen continues to lead the industry in its ability to measure consumers' interaction with artist content, and Music Connect is the next step in that progression," Paul Shaver, head of Nielsen Music Canada, said. "As the music industry landscape continues to evolve, it is paramount that all stakeholders have access to reliable data and insights that can help drive more informed business decisions."
Canadian music industry blogger Alan Cross received a heads-up about Nielsen's incoming Canadian technology at an industry conference early this year. He envisioned a 360-degree view of "the health of any song," and was told by Nielsen's Paul Tuch (Director of Canadian Operations) that the platform was in the pipeline. "Sure, I could get all this data myself," Cross notes, "but it would require me to visit dozens of sites and take hours to compile every week." Cross says that Nielsen's release could "shake up what you hear on Canadian radio."
Nielsen added local market data to the U.S. version of Music Connect last month. The platform will offer navigation between data from the U.S. and Canada.