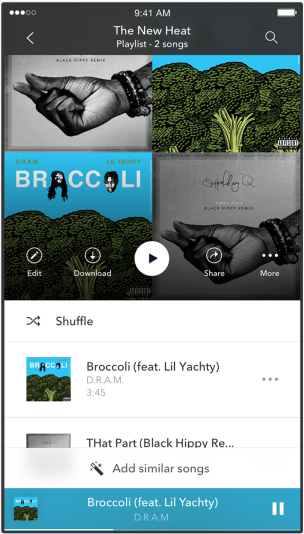 Piper Jaffray analyst Stan Myers, bullish on Pandora stock, surveyed existing users of the free Pandora radio service to determine the level of demand for Pandora Premium, the fully interactive on-demand music platform launched on March 13.
Survey results indicate a 15% "intent" among non-paying Pandora users to upgrade into the Premium product. Correspondingly, the survey showed a reduction of intent to enter the Pandora Plus mid-feature tier, compared to a previous survey. The suggestion is that when Premium launched, interest shifted from Plus to Premium.
The methodology of the survey was not disclosed in public-facing reports of the study, which was conducted for Piper Jaffray clients.
The upbeat conclusion of the survey led Myers to set a price point for Pandora stock of $18 per share. P stock closed at $11.52 last night (Thursday, March 23).
The 15% "intent" is a very interesting figure, when matched against Pandora's publicly stated goal of signing up between six- and nine-million Premium users in 2017. Taking the free-listening cohort at 100-million quarterly unique listeners (as described in Pandora's recent quarterly earnings reports), the Premium service would attract 15-million subscribers this year if the survey "intent" translated to action — roughly twice Pandora's goal.
Pandora Premium is not yet fully rolled out to all radio service users. Subscribers to Pandora Plus receive six months of Premium as a free test — a smart trial period, in our opinion, designed to get users invested in the value and features of on-demand music.