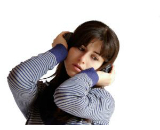 Radio is old. Online music is hot. They can foresee never listening to music on the radio.
Those are some of the messages that come from a survey of 2,000 women aged 15-54, recently concluded by Alan Burns & Associates and Strategic Solutions Research. A webinar on Thursday will fill in a more detailed picture.
As research projects often do, Burns/Strategic is leaking tantalizing statistical tidbits in advance to drive attention. Today's info seems to say that women are done with radio … and can't live without it. More than half of respondents (58%) agree with the statement: "Radio is kind of old, online music is what's hot now."
That's depressing for broadcasters, but Alan Burns puts some daylight into it. "Women feel strongly connected to their favorite radio station, with over three-quarters (76%) of them saying their favorite radio station feels like a good friend or even their best friend […] We are not seeing a significant weakening in affection for radio."
On another data point, 85% of women look forward to listening to radio and would be very disappointed if they couldn't listen anymore.
Contradictory survey points cohere into Burns' main message, which is to register for the webinar. And not just one; four weekly webinars are scheduled to trickle out the info. Alan Burns calls it a "State of the Union" message for radio, though the project is focused only on women's perceptions and habits, as far as we can tell.
---