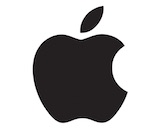 Apple released its fourth quarter financial results for the three months ending Sept. 24, 2016. The company posted quarterly revenue of $46.9 billion, down from $51.5 billion in the year-ago period. Net income totaled $9 billion, or $1.67 per share, compared with $11.1 billion, or $1.96 per share, in the same quarter of 2015. Although the overall performance was down from the prior year, Apple did report other highlights.
Most tellingly, the services division posted a record-high revenue of $6.3 billion, up 24%. Apple Music is a part of that department, although the company did not share any specific figures for the streaming platform in its press release.
"Our strong September quarter results cap a very successful fiscal 2016 for Apple," CEO Tim Cook said.