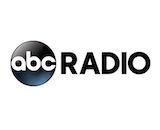 ABC Radio announced that it has entered a collaboration with Spotify to create a podcast called Brilliant Minds. In addition to the joint project, ABC Radio podcasts hosted by the network's anchors, correspondents, and contributors will now be available on Spotify via a non-exclusive agreement.
The new Brilliant Minds show shares its name with an annual event about the relationship between humanity and technology. Natalia Brzezinski, CEO of Symposium Stockholm, Brilliant Minds, and Rebecca Jarvis, ABC News Chief Business, Technology and Economics Correspondent, will co-host this special eight-episode series. Episodes of Brilliant Minds will have interviews with speakers for the in-person event, including music performer Usher and actress/producer Rashida Jones. The first episode will air on Spotify on June 8.
"Spotify listeners' thirst for information, engaging conversations and critical thinking make Brilliant Minds and ABC News welcome editions to our platform." Tom Calderone, VP of Spotify Studios.